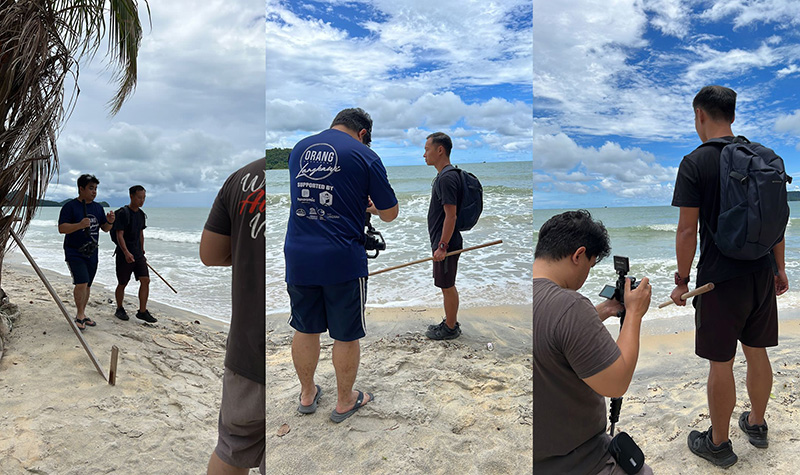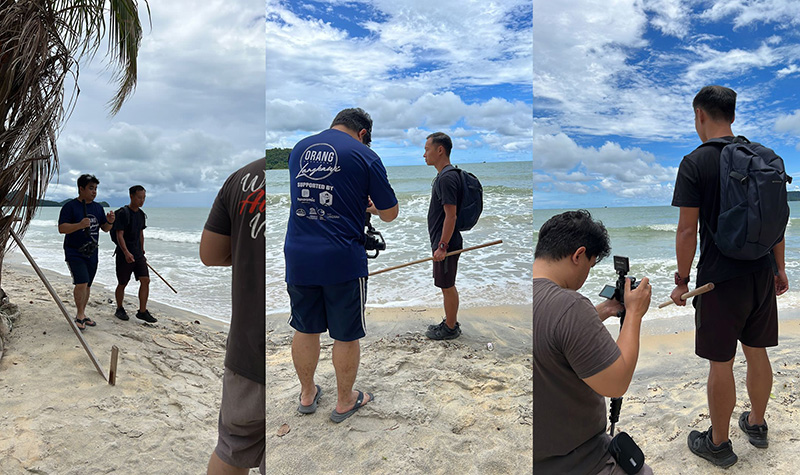 Nothing is permanent in the sands of time. For Pang Sern Yong, beach artist, time is a test of endurance, a game of balance in the face of the harshest of physical and mental conditions to attain the ultimate goal. He pushes the limits and tests the boundaries of endurance, teasing time as he etches his art into the sands, before the tides wipe it away.
Nature is every artist's muse and just like Pang, Casio drew its inspiration from sands and soils, to create the Casio G-SHOCK Sand Land Series. Built to endure the harshness of nature, yet bask in its gentle allure, the watch is an ode to the earthy hues of sand and soil from around the world. Created for the adventurous, this Casio G-SHOCK series sports mineral glass, shock resistant and 200-meter water-resistant.
Never yielding in its efforts, Casio's G-SHOCK watches continue its symbol of toughness and tenacity, celebrating innovation and craftsmanship in watchmaking giving the wearer a sense of oneness with nature. Fitted with distinctly moulded bezels and resin bands the Casio G-SHOCK GW-B5600, GA-2200 and the GX-56 series feature a dual-toned, textured finish the result of a mix of two different earthy hues to create an exceptional texture that reimagines the colours of sand and soil from around the world. Exclusively crafted, no two watches bear the same hues.
Keeping to G-SHOCK's focus on colour, material and finish, the Sand Land Series' earthy tones are casual and versatile, its durable resin suitable for the outdoorsy and sporty individual, while the sand-down texture pairs it effortlessly with your everyday street fashion.
Providing ultimate comfort on the wrist, the base models in this G-SHOCK series are the square case GW-B5600 and the thin and sporty analogue-digital GA-2200 and the GX-56. Casio's latest innovative creation is equipped with a radio wave reception function, Bluetooth communication function, and Tough Solar. Download the G-SHOCK Connected app from your app store to fully experience your G-SHOCK capabilities.
This rugged, nature-inspired G-SHOCK, is available for purchase at G-Factory, G-SHOCK Stores and Marco's authorised dealers nationwide. For online purchase, head to Marco eStore and Casio's official online store on Lazada and Shopee. Check for the Marco Warranty Card which is included with every purchase to ensure your G-SHOCK is authentic. Marco Corporation offers an extended 12-month warranty on top of your 12-month international warranty upon registration. Don't forget to register within 14 days of purchase to enjoy this extended warranty.