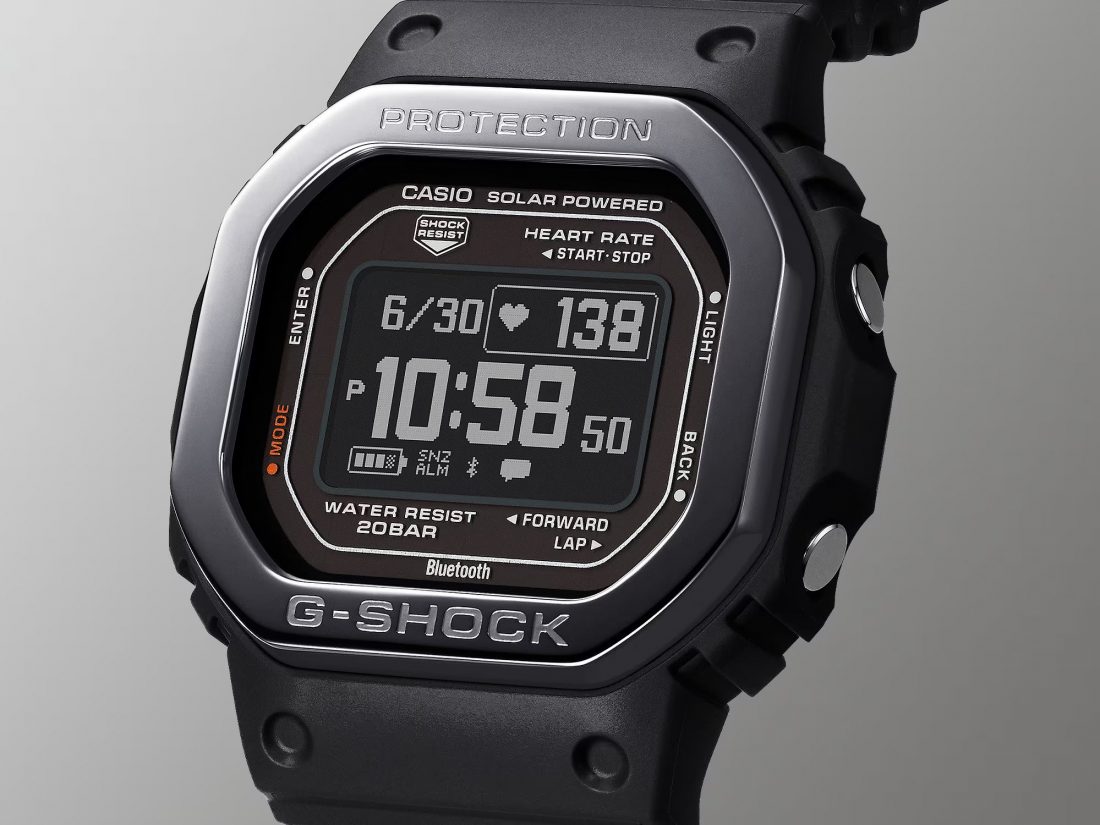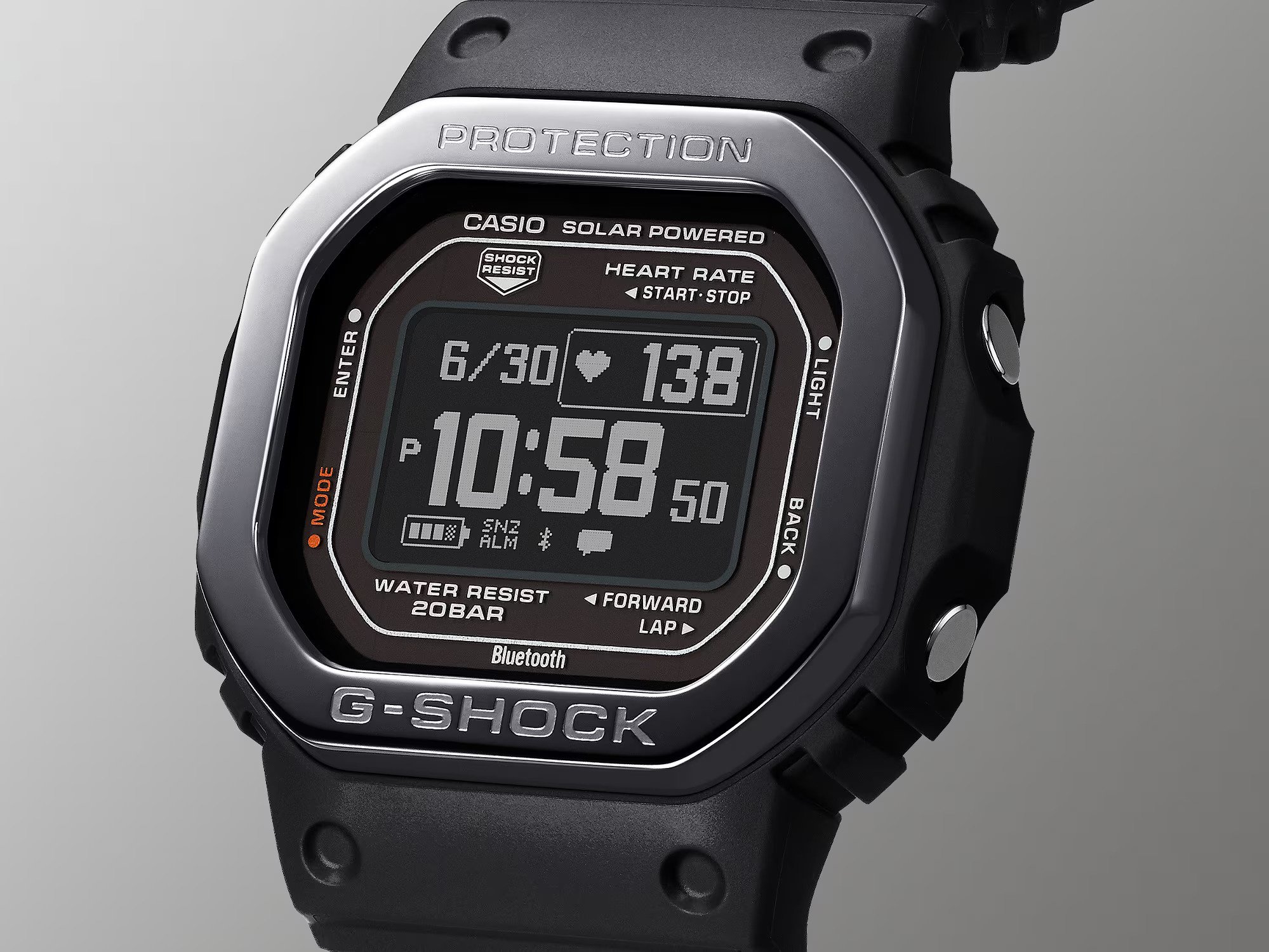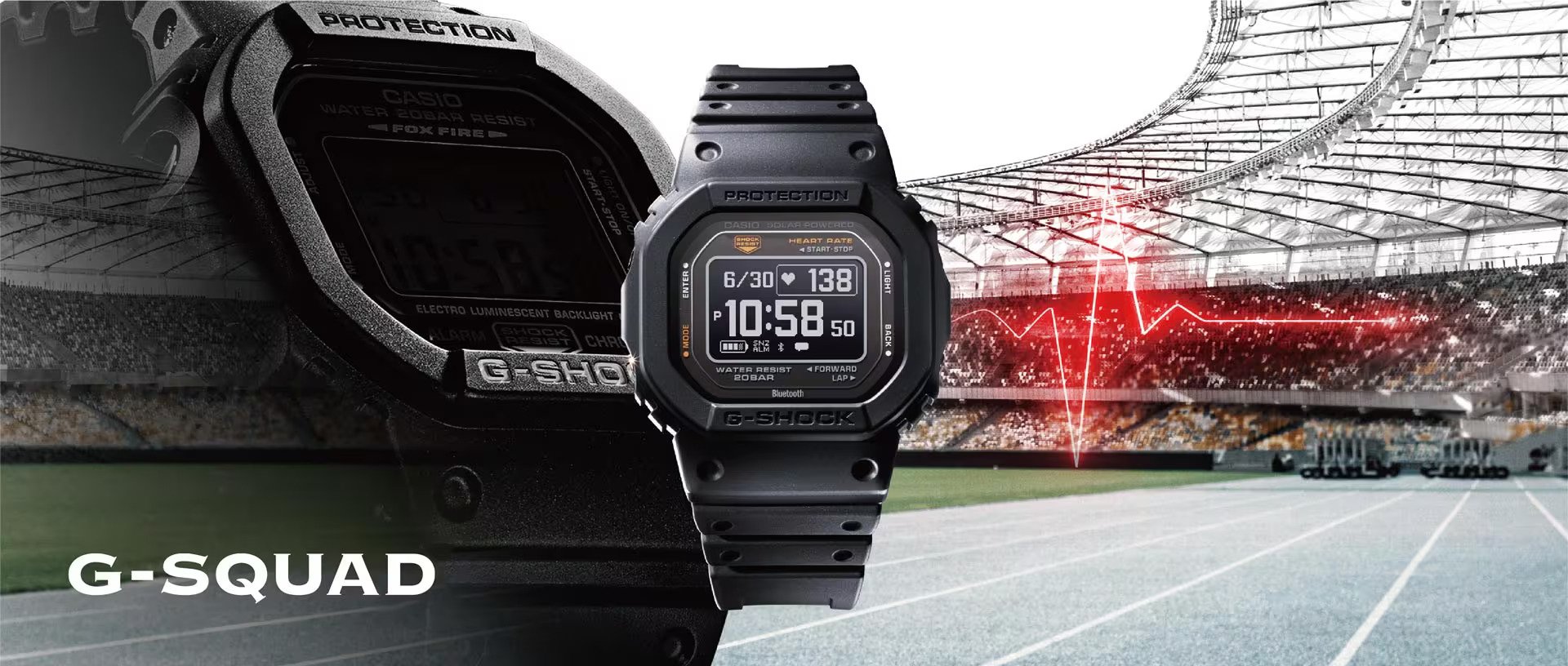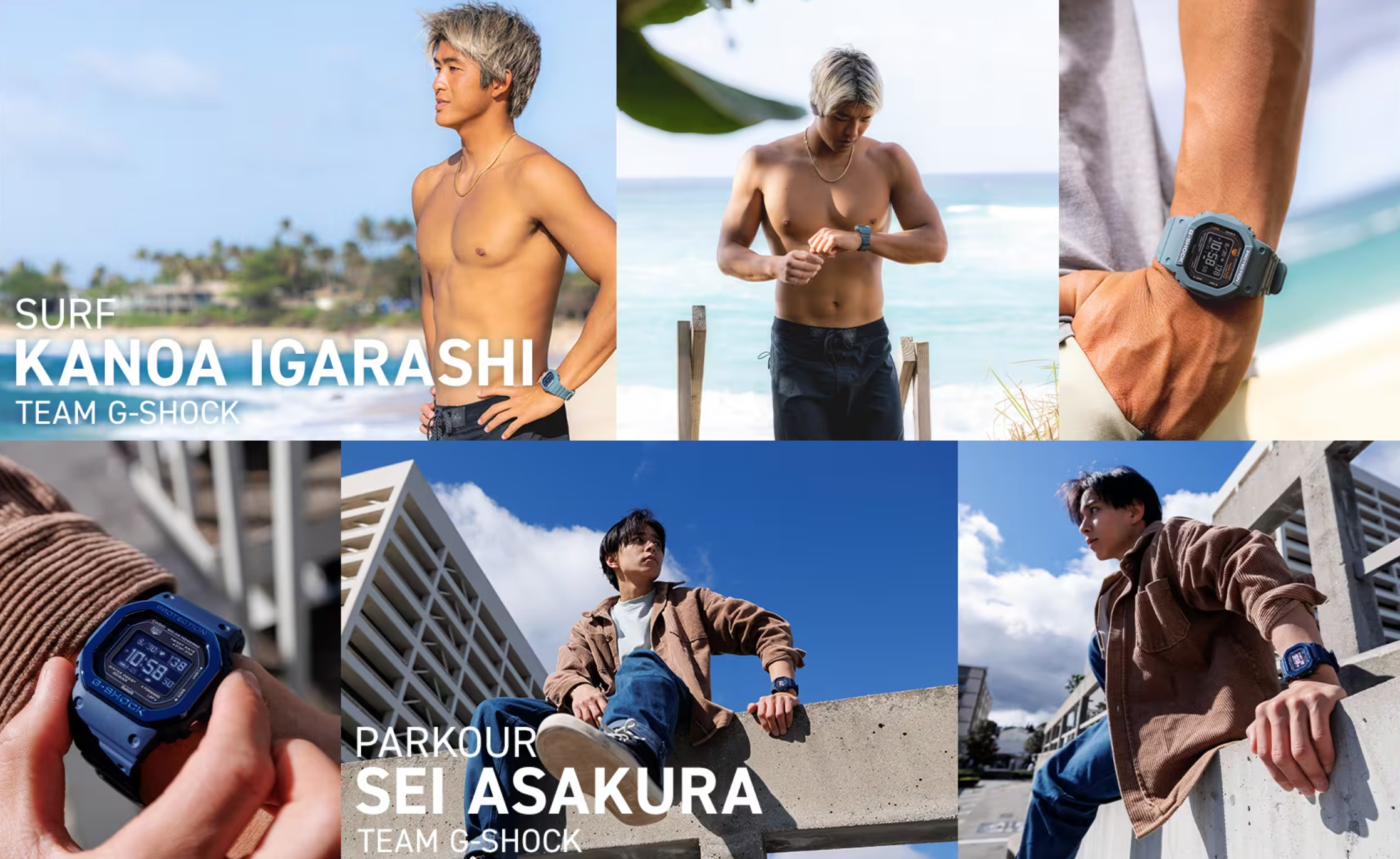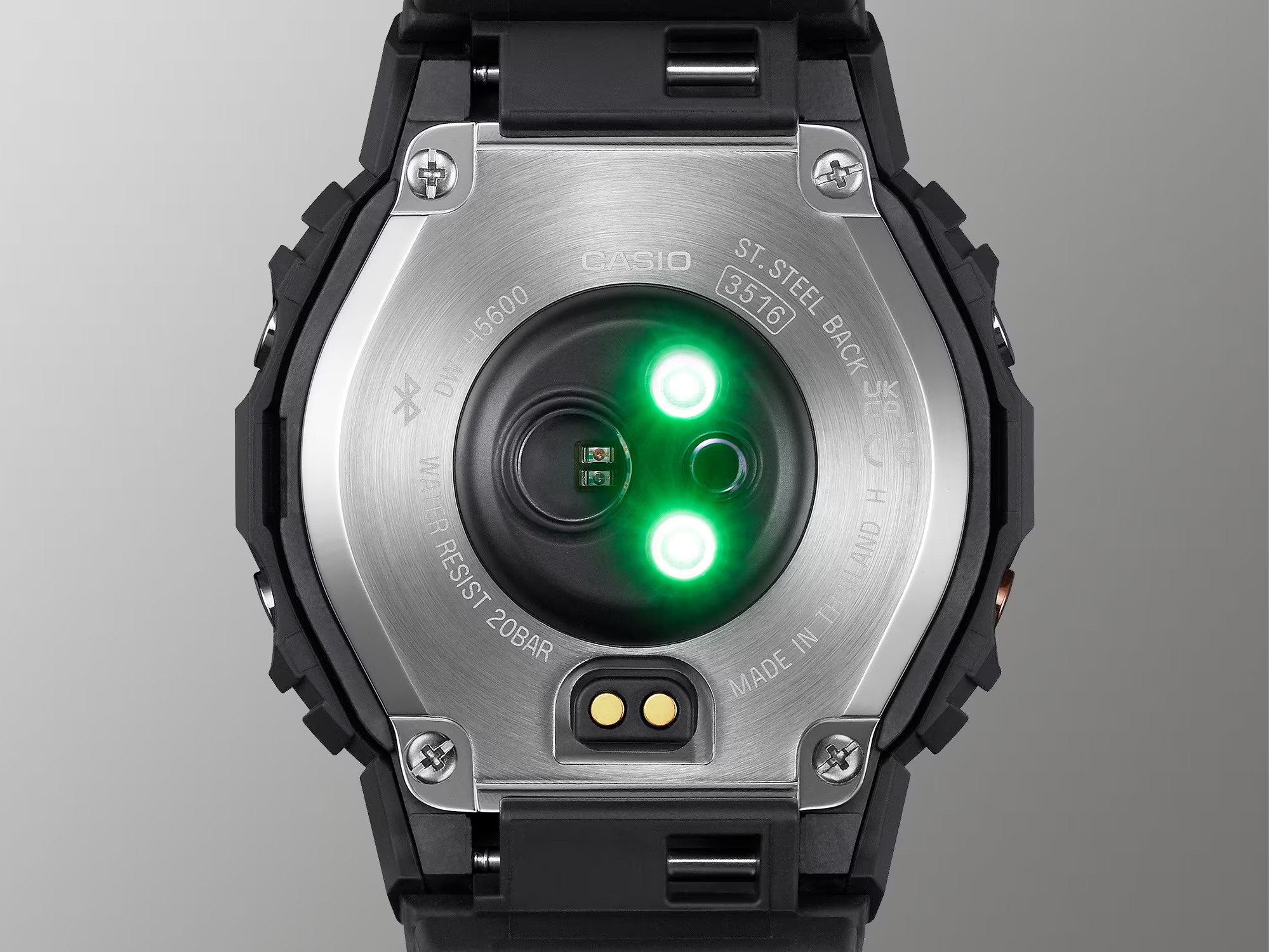 FEATURE1
Heart rate measurements for the active life
Equipped with an optical sensor for measuring heart rate on the case back. Uses LED light to measure changes in blood flow to track heart rate. Also includes an accelerometer to count steps. For even greater accuracy of distance measurement, just pair with a smartphone and its GPS will adjust the data captured by the watch's accelerometer.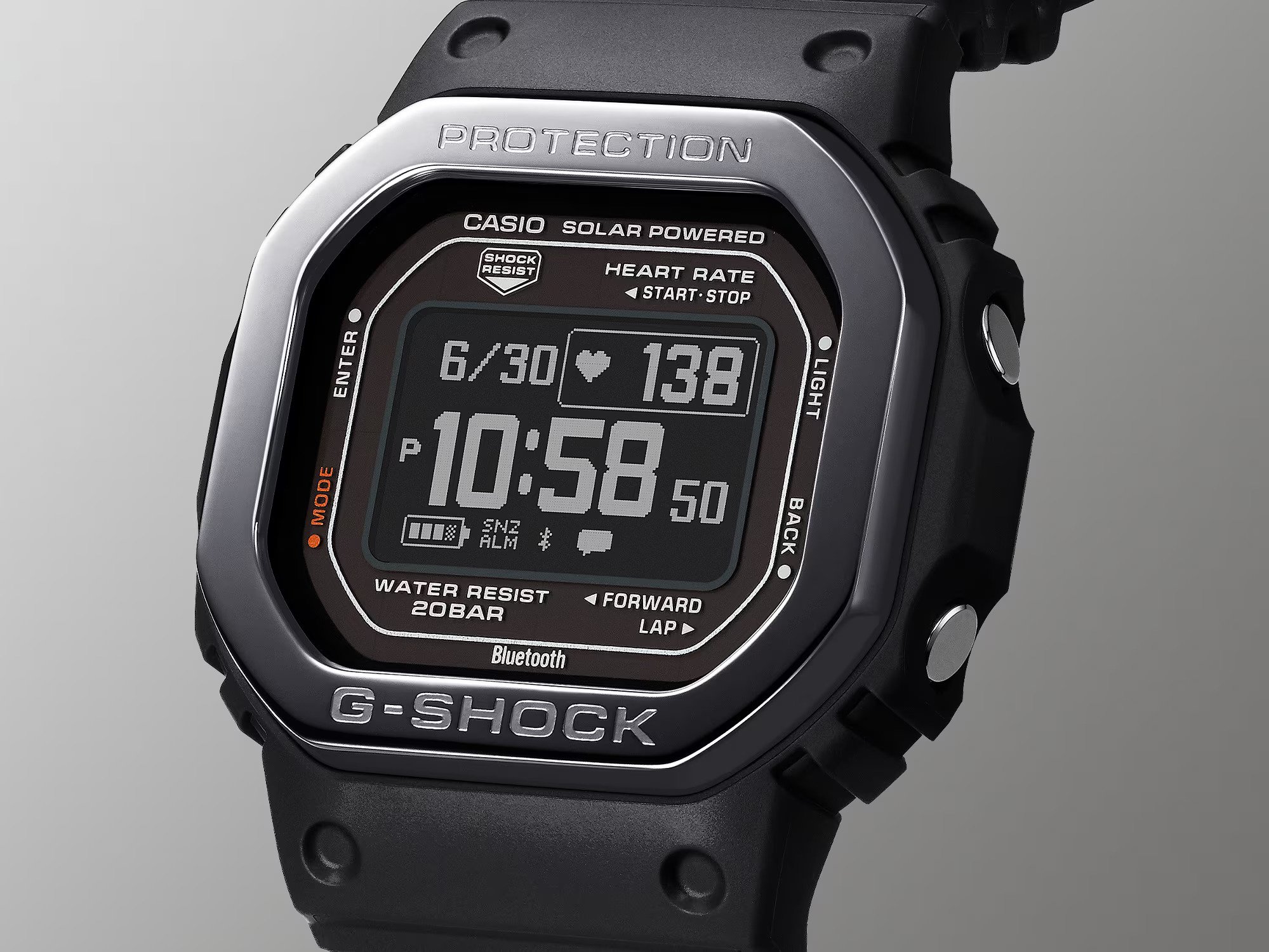 FEATURE2
Compact octagonal design: Comfortable size for active use
The iconic octagonal form of the original G-SHOCK is delivered in a size that makes for a comfortable fit on the wrist by reducing the battery size and slimming the memory-in-pixel (MIP) LCD, even while incorporating the new optical sensor. The DW-H5600MB and DW-H5600EX come with either black or blue IP applied to the metal bezel for a look of luxe refinement.
*Image shows the DW-H5600MB-1.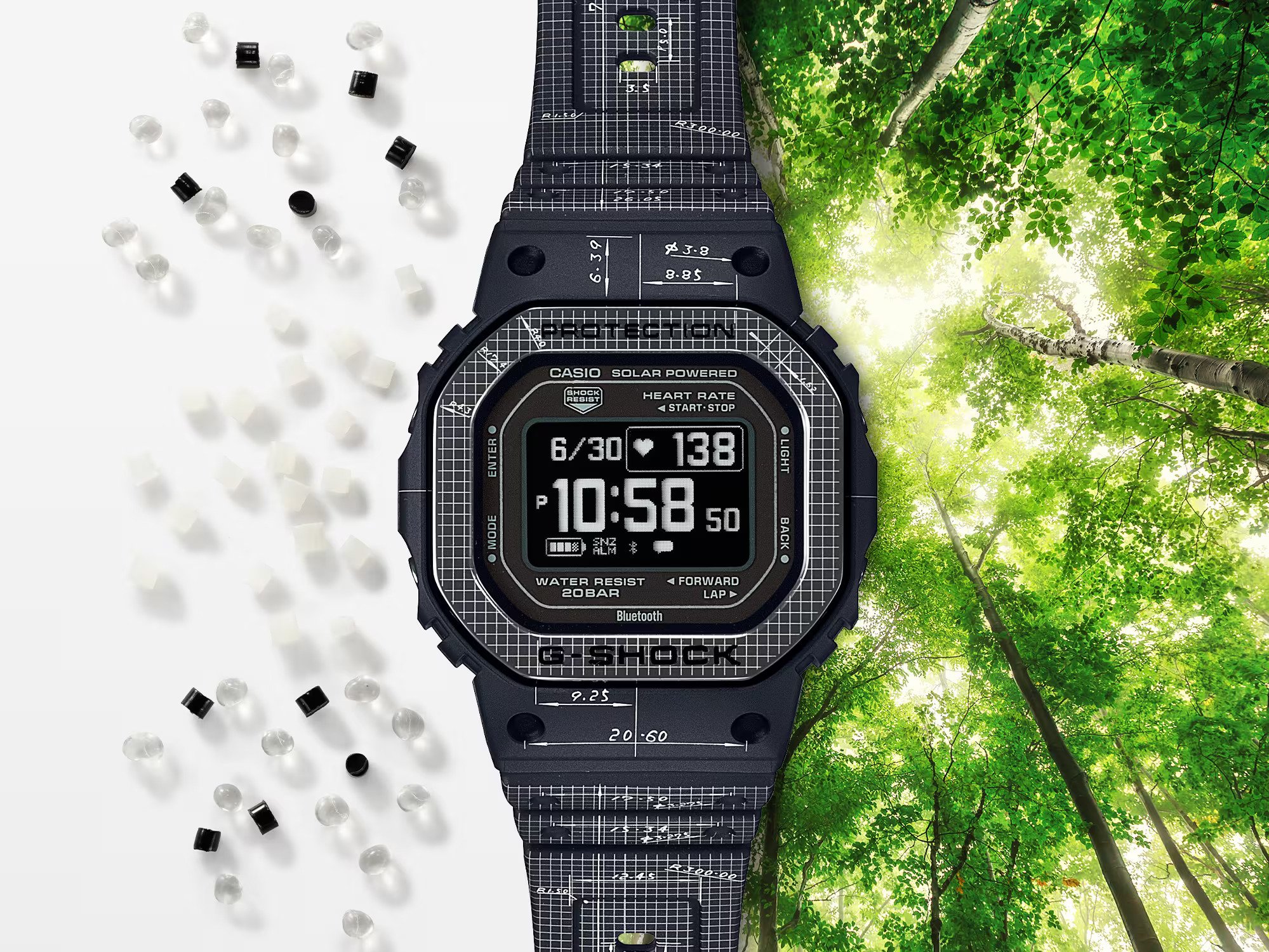 FEATURE3
Earth-friendly eco-materials: For the health of people and nature both
Key resin components of the case, bezel, and band are made with bio-based resins. In addition, the case features the first use of bio-based carbon fibre-reinforced resin in a G-SHOCK. Using renewable organic resources helps reduce the ecological footprint. Recycled materials are used for the packaging, as well. Everything about the design exudes eco-consciousness and healthy living.
*Image shows the DW-H5600EX-1.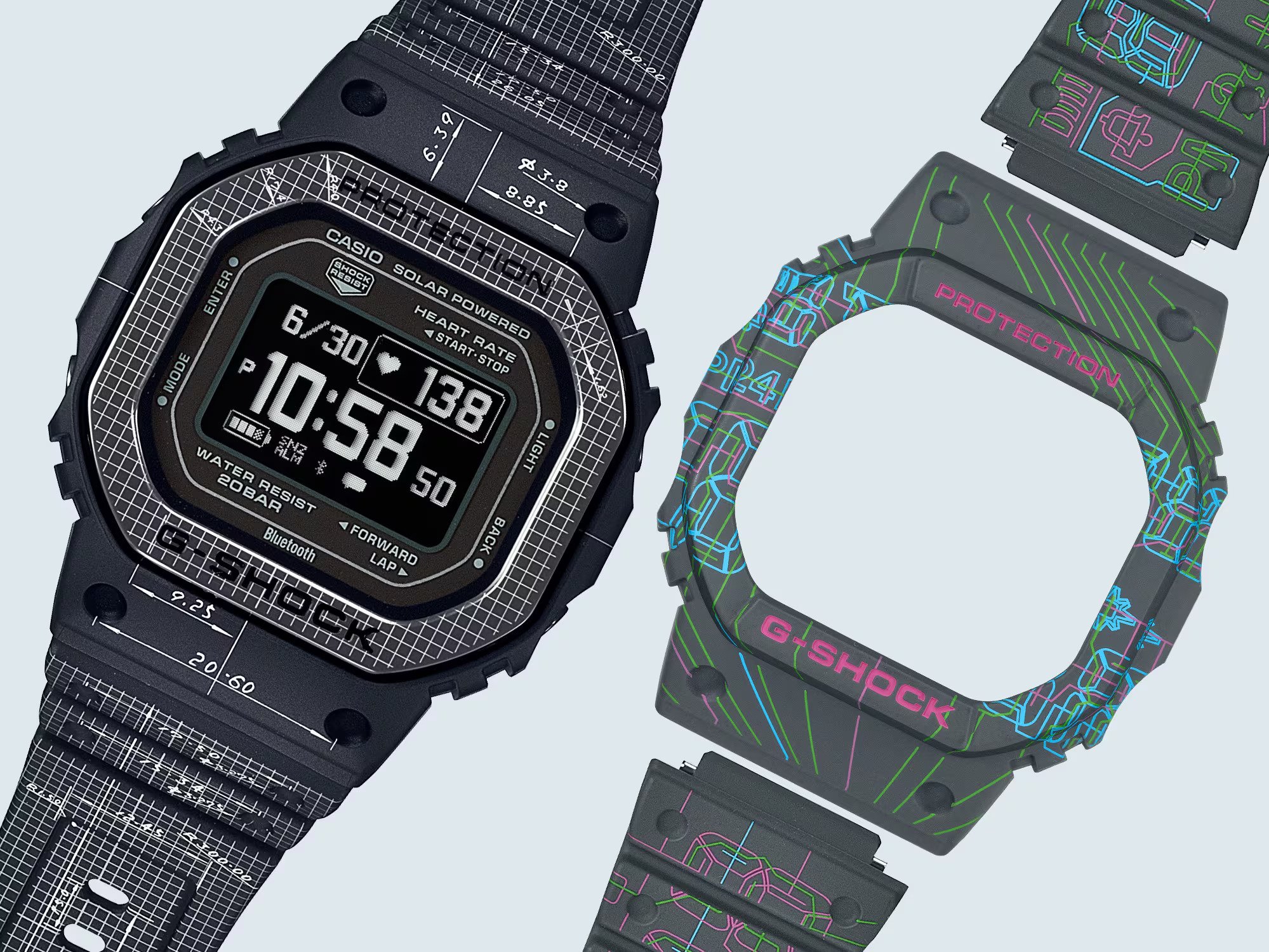 FEATURE4
Special model with two interchangeable designs: DW-H5600EX
The interchangeable bezels and bands for this special model commemorate the G-SHOCK 40th anniversary along with the new evolution of the 5600 line. The default design is all-black, with a metal bezel. The watch's surface is covered with drafting lines inspired by the technical drawings for the first G-SHOCK, the DW-5000C, developed by IBE Kikuo, the father of G-SHOCK. The second bezel and band feature colourful layouts displaying the wiring diagram of the DW-5600 circuit board. The core identity of the G-SHOCK as a timepiece with an octagonal form in a digital style is expressed with this pair of designs. Key resin components are made with bio-based resins.

DETAIL1
Activity modes to support four different activities
The watch supports running, walking, gym workouts, and interval training. Select an activity with the touch of a button to track and display a variety of measurements in real time.
*Image shows the DW-H5600MB-1.
DETAIL2
Training and sleep analysis to check your results and improve effectiveness
Based on the body's data captured by the watch, your current performance and condition are displayed in an easy-to-understand format. For data analysis, we use a suite of training and recovery features powered by Polar's best-in-class algorithms and guidance technology. By utilizing tools tailored to your body's condition, you can fine-tune your training efforts and keep performing to the best of your ability. Whether running, cycling, or swimming, these watches are essential gear, fully equipped for any and every sport you love.
Blood oxygen level measurement
The optical heart rate sensor tracks the level of oxygen taken into the blood. This data can be used to manage daily health and adjust exercise load.
*The blood oxygen level measurement function is not intended for use in diagnosing illness or as a medical device. It is intended only for use in maintaining general health.
DETAIL3
Watch mode for managing daily health
The watch mode helps manage health by measuring heart rate and keeping track of daily steps and physical activity. Also measures blood oxygen levels.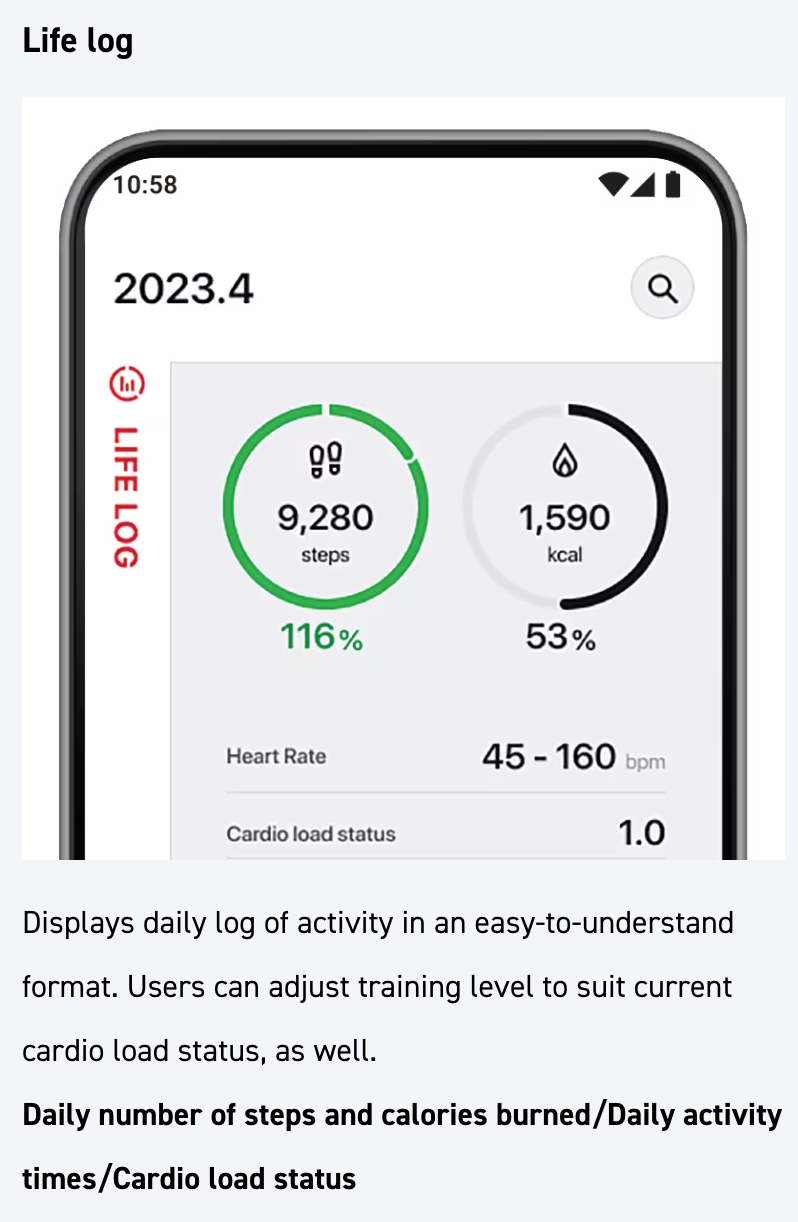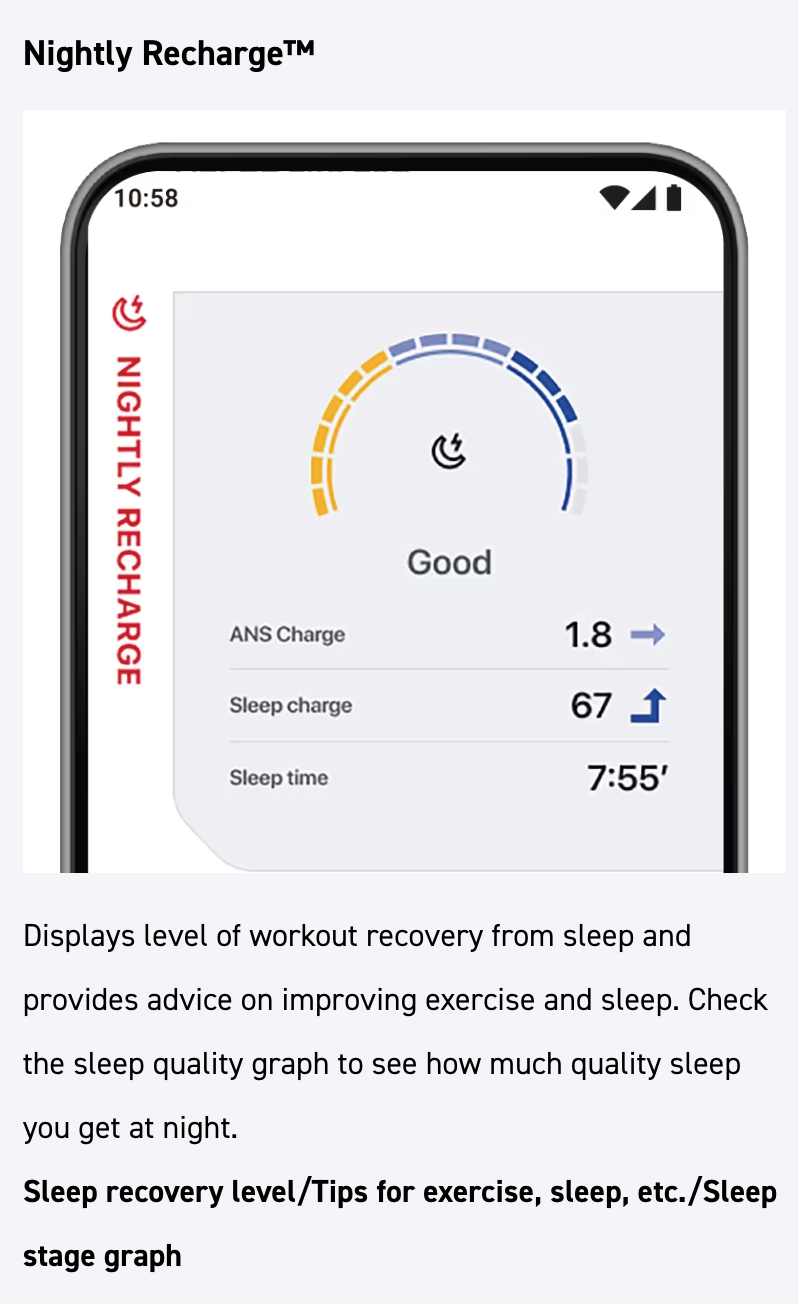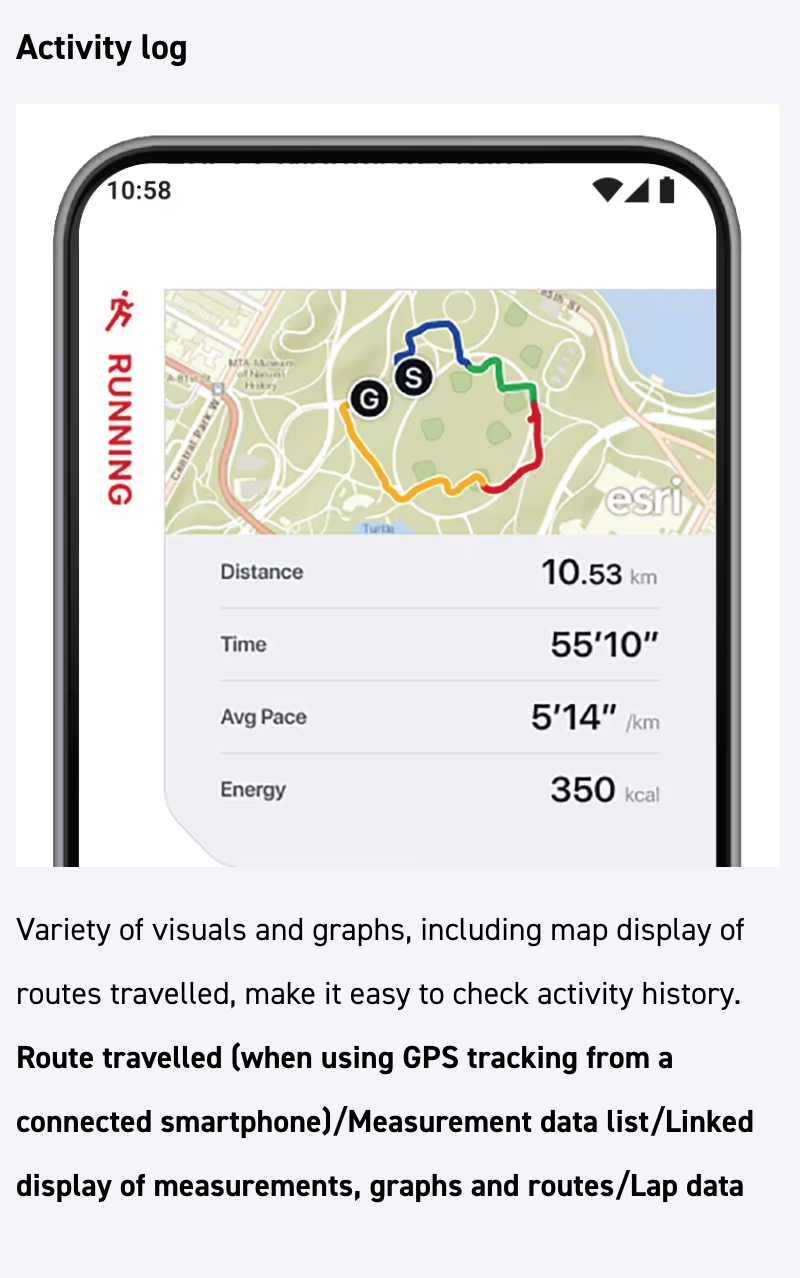 DETAIL4
App integration function to easily set goals and manage progress
Use the app to easily manage data tracked by the watch. Take advantage of the easy-to-understand display of daily activity logs, training status, and other information to stay motivated and exercising in the way that is best for you. Helps improve exercise performance and a health-conscious lifestyle.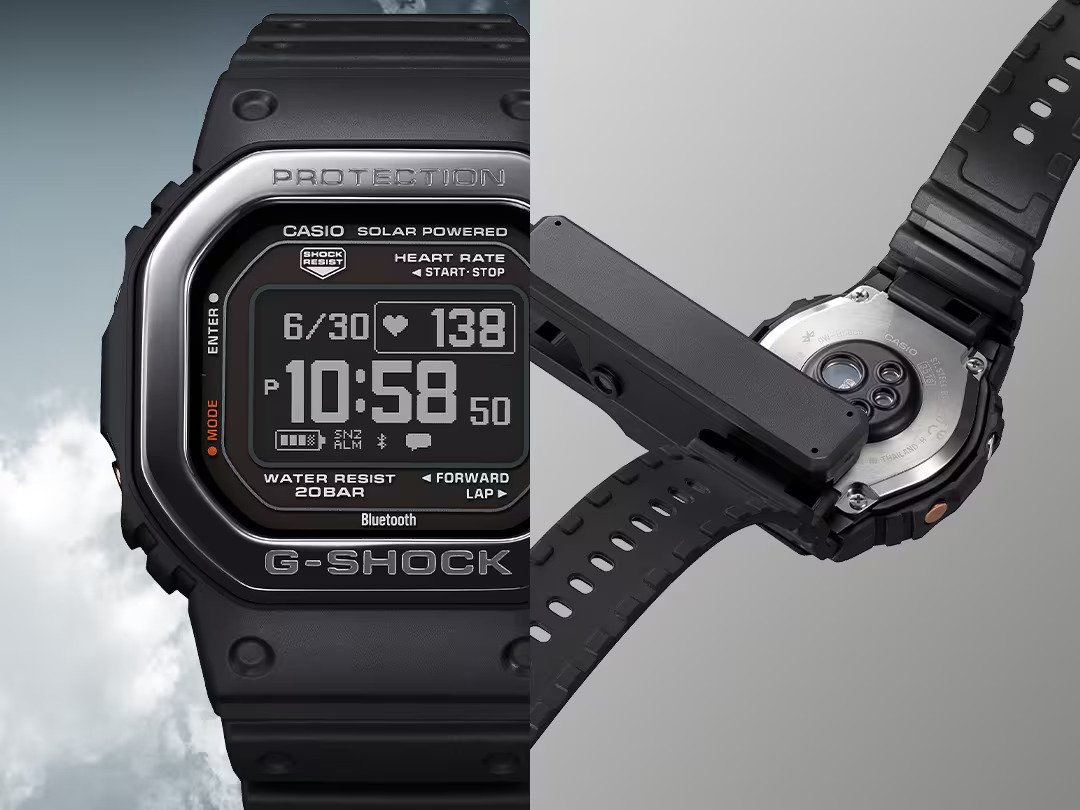 DETAIL5
Solar-assisted charging
Use USB charging for training functions such as heart rate monitor, as well as smart functions such as notifications and step tracker.*1 Time display is powered solely by solar charging, even when battery runs low.*2
*1 Charging time: Approximately three hours. Allows approximately one week of continuous operation from a full charge (when using for an hour a day).
*2 When charged about eight hours every day under indoor fluorescent lighting (500 lux), and charged at window side on a sunny day for two hours in a week (10,000 lux).
*Image shows the DW-H5600MB-1.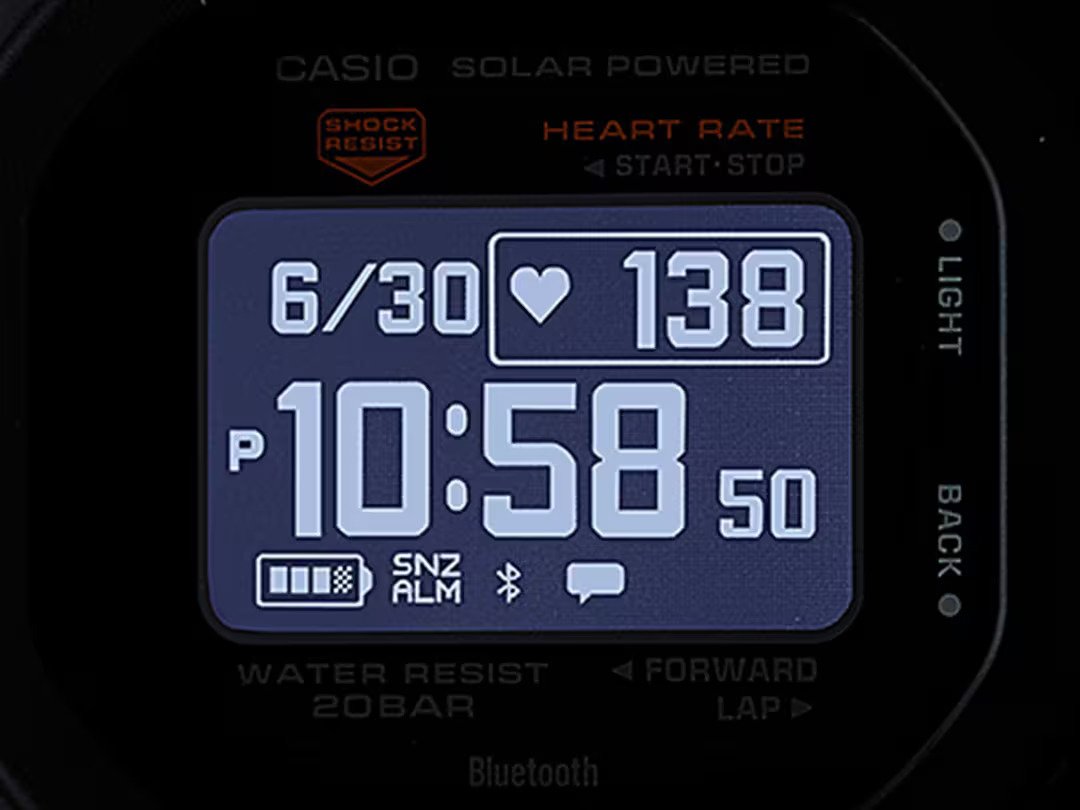 DETAIL6
Super Illuminator (high-brightness full-auto LED backlight) for readability in the dark
*Image shows the DW-H5600-1.
SPECIFICATIONS (Watch Functions)
• Shock-resistant structure
• 20-bar water resistance
• USB charging + solar-assisted charging
• Smartphone Link (automatic connection)
• Heart rate measurement
• Blood oxygen level measurement
• Step tracker
• Activity tracking
• Activity log
• Life log
• Training analysis (Powered by POLAR®)
• Sleep tracker (Powered by POLAR®)
• Breathing exercises (Powered by POLAR®)
• Almanac (Sunrise and sunset times, moon age)
• World time (38 cities)
• Airplane mode
• Stopwatch
• Countdown timer
• 4 daily alarms
• Vibration
• Full-auto LED backlight (Super Illuminator)
The Bluetooth® word mark and logos are registered trademarks owned by Bluetooth SIG, Inc. Any use of such marks and logos by Casio Computer Co., Ltd. is under licence.
The Polar® word mark and logos are registered trademarks owned by Polar Electro Oy. Any use of such marks and logos by Casio Computer Co., Ltd. is under licence.
Article Source: https://gshock.casio.com/my/g-news/new-releases/2023/dw-h5600/