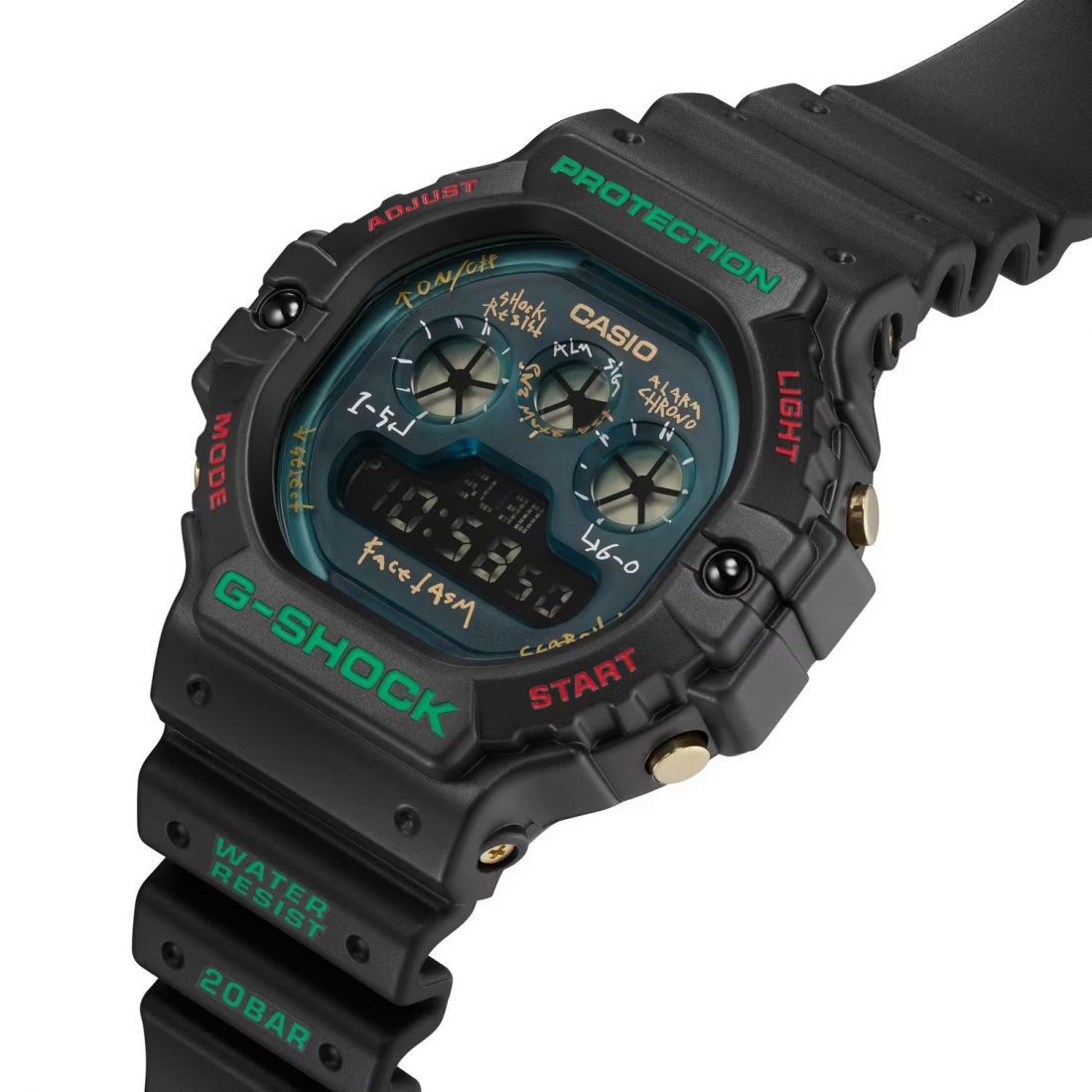 FACETASM Collaboration Model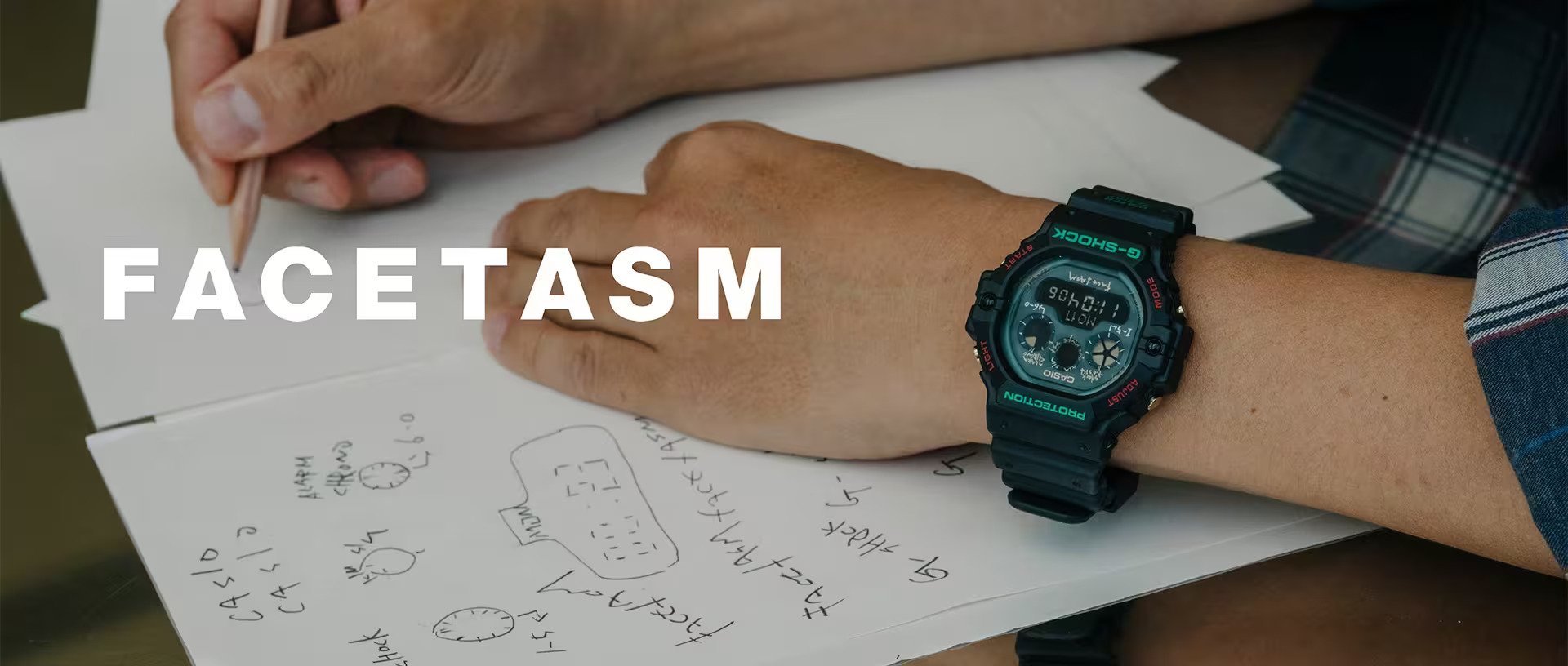 From G-SHOCK, the tough watch that has continued to evolve in a relentless pursuit of strength since 1983, comes a collaboration model with FACETASM, an up-and-coming brand from Japan.
The base model is the three LCD sub-dial DW-5900. Based on the coloring of the DW-5900E-1, which was the first watch that FACETASM designer Hiromichi Ochiai ever purchased when it became a hit in Japan in the 1990s as a re-import, this model has been updated in the FACETASM style. Smoke blue, a special color for the FACETASM brand, is used for the face, and the semi-transparent material of the face creates a new look. Hiromichi Ochiai's handwritten font was adopted for the functional description of this watch, which embodies his attention to detail and worldview.
This collaboration with a highly-rated street fashion brand like FACETASM results in a simple design that never goes out of style.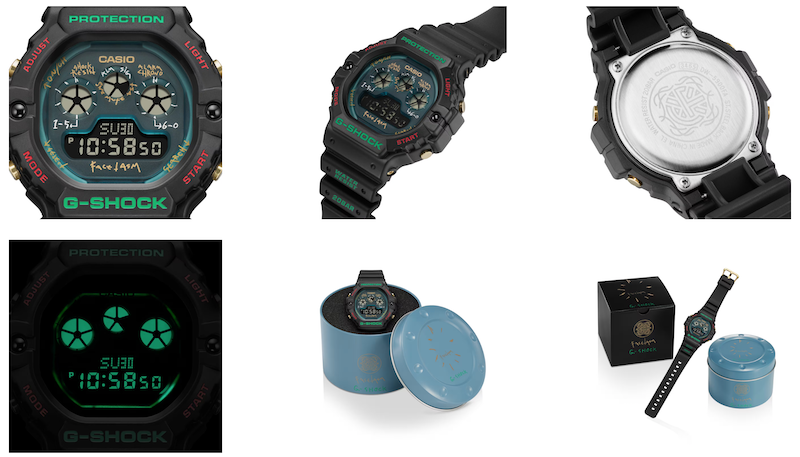 FACETASM
The FACETASM name of this brand was coined from the word "facet." This name expresses the idea that everything cannot be observed from the front, but facts change when viewed from a different angle. FACETASM always strives to have new facets and to create products that make people feel that fashion is fun.
Article Source: https://gshock.casio.com/my/g-news/new-releases/2023/facetasm-collaboration/