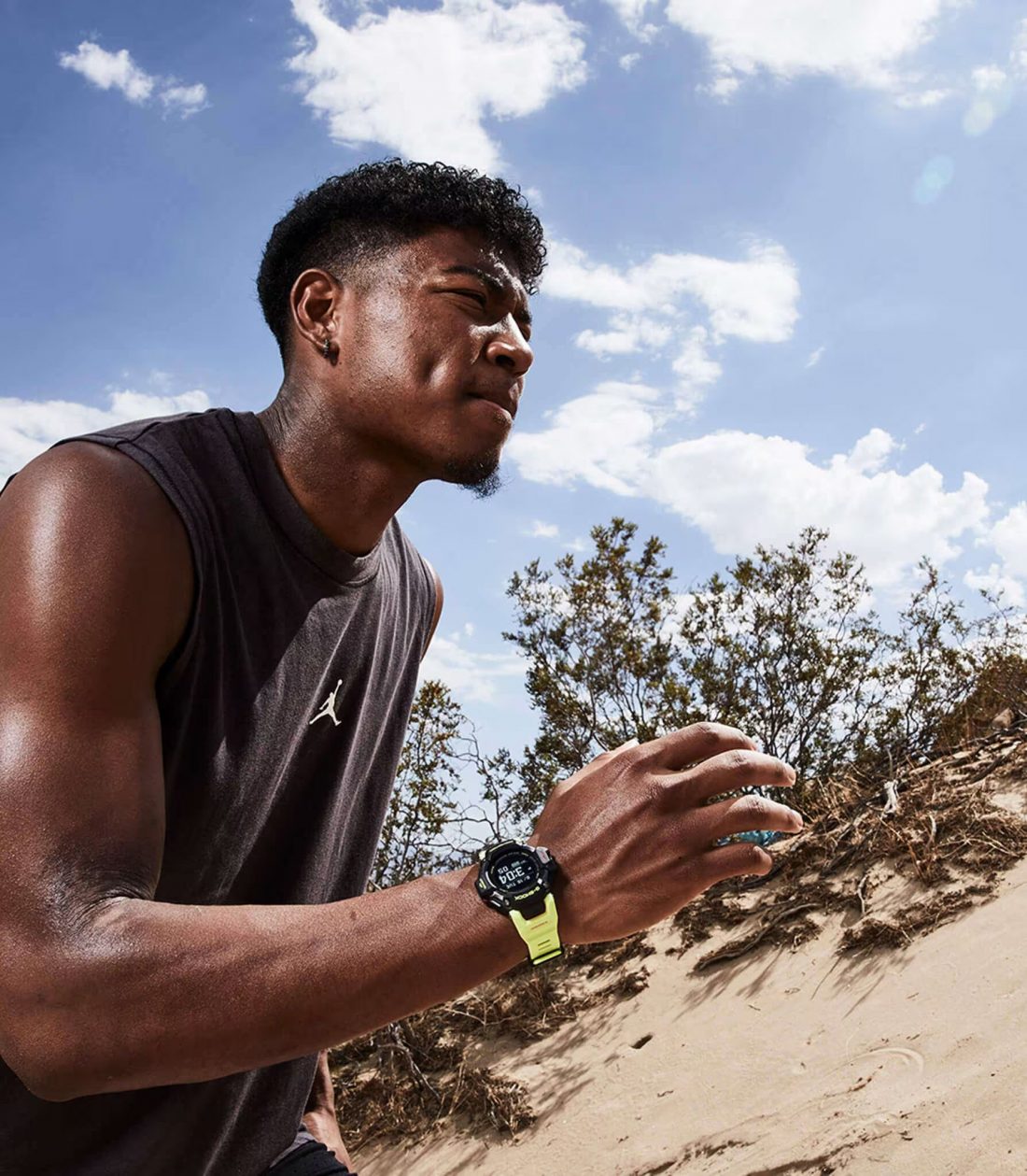 The latest addition to the G-SQUAD GBD-H2000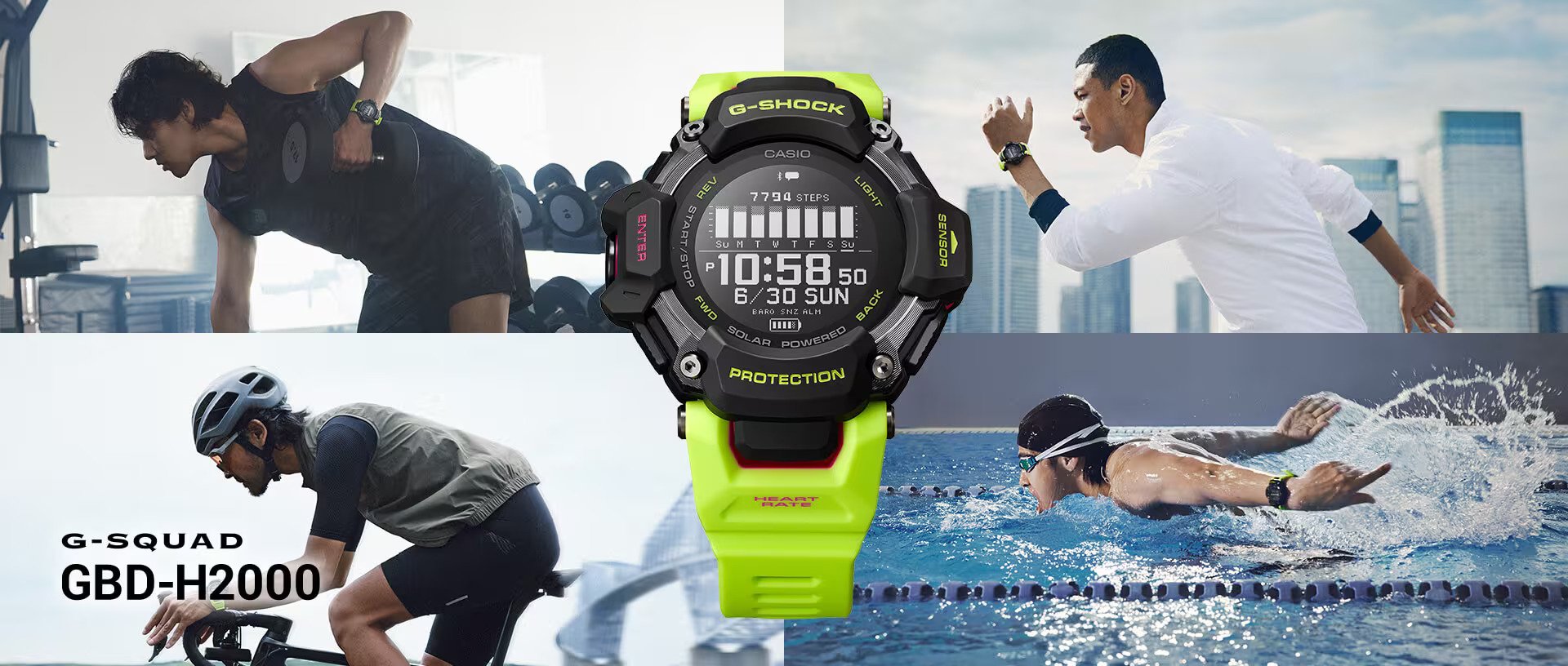 6 sensors + GPS functionality:




G-SQUAD supports multiple activities
Announcing the innovative GBD-H2000, the latest addition to the G-SQUAD series of watches with the strength and functionality to enhance workouts. Incorporating an updated design and technology, the GBD-H2000 is now equipped with GPS functionality and six sensors that each track different elements, to support the user across a wide range of activities from running to biking to swimming. In addition, the watch boasts a new algorithm to analyse training sessions and an improved usability of the dedicated app. This watch helps with everything from making exercise a habit to improving training performance, bringing more fun to the sporty life.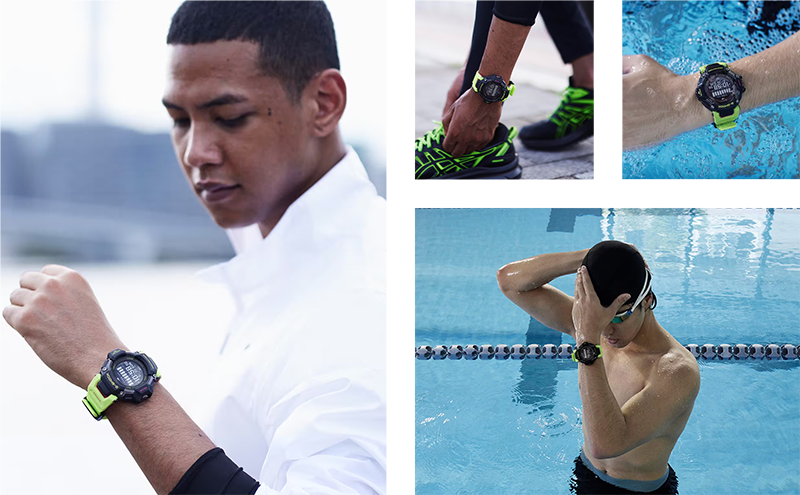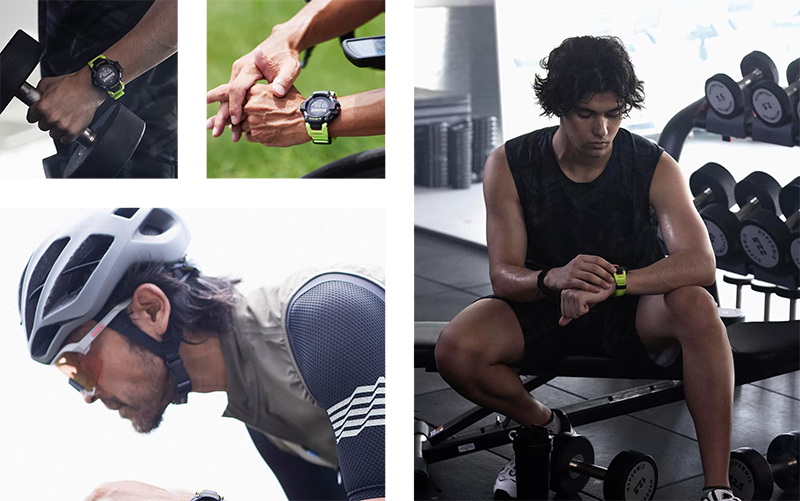 DEVELOPER INTERVIEW
Exterior and Design
DEVELOPER INTERVIEW
Functionality and App
FEATURED 1
6 Sensor + GPS functionality track physical activity in real time
FEATURED 2
Dual-layer frame design delivers comfortable fir and easy operations
FEATURED 3
Biomass plastics embody harmony with nature
The new watch has an optical sensor to measure heart rate, as well as a compass, altitude/air pressure sensor, thermo sensor that measures temperature, and accelerometer and gyroscope to detect body movement. In addition, it has built-in GPS functionality to measure position, distance, and speed of movement, all of which track a variety of movements in real time during physical activity.
Optical heart rate sensor :Uses LED light to measure changes in blood flow and track heart rate
Accelerometer :Analyses movement to measure activity such as number of steps taken
Gyroscope :Tracks swimming strokes and turns in the pool
Magnetic sensor, pressure sensor and thermo sensor :Tracks compass bearing, altitude/air pressure, and temperature. Accurately detects changes outdoors and in other environments.
The built-in GPS antenna, resin case back, and thinner rechargeable battery make this watch smaller and lighter than ever. The inspiration for the shape and colour of watch components is taken from the dual-layer frame that is popular in sports gear design. Textured side buttons, a band with a wide range of motion, and other improved exterior design features deliver an even more comfortable fit and enhanced operability.
The bezel and band are made with the eco-friendly material known as biomass plastics. Using renewable organic resources such as corn helps reduce the ecological footprint. Supporting healthy lifestyles means protecting the natural environment in which we live, as well.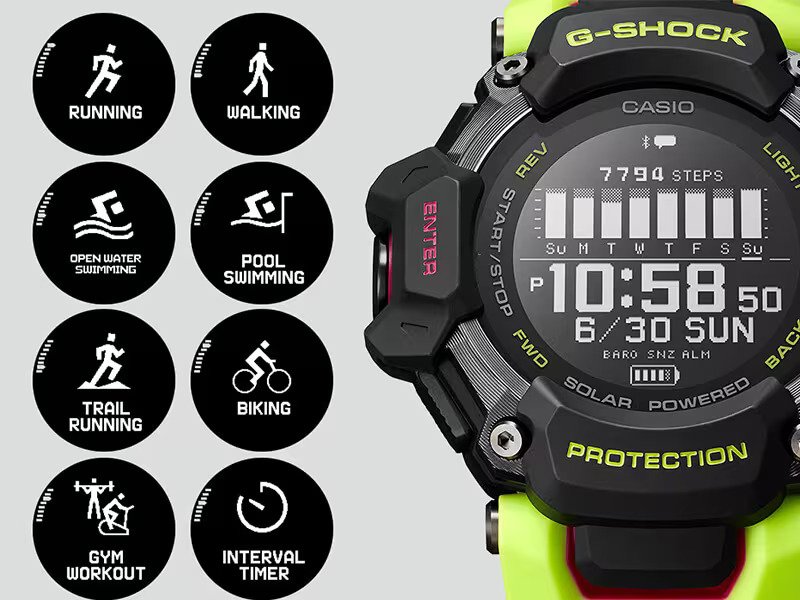 *Image shows the GBD-H2000-1A9.
Activity modes to support multiple sports
The watch supports eight different activities, including running, biking, and swimming. Select an activity with the touch of a button to track and display a variety of measurements in real time.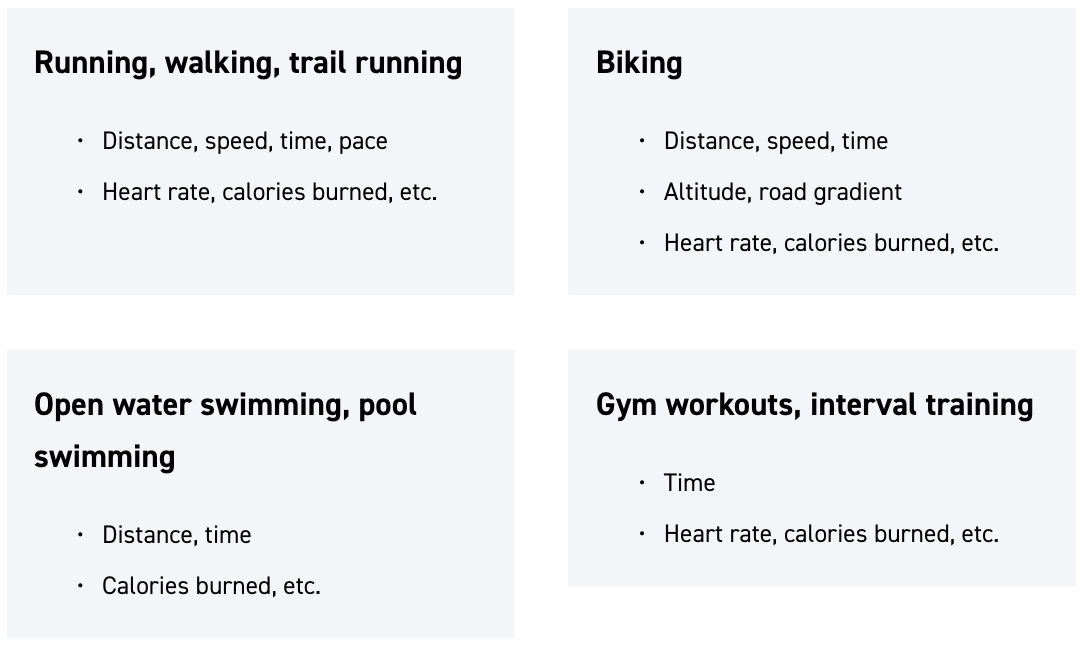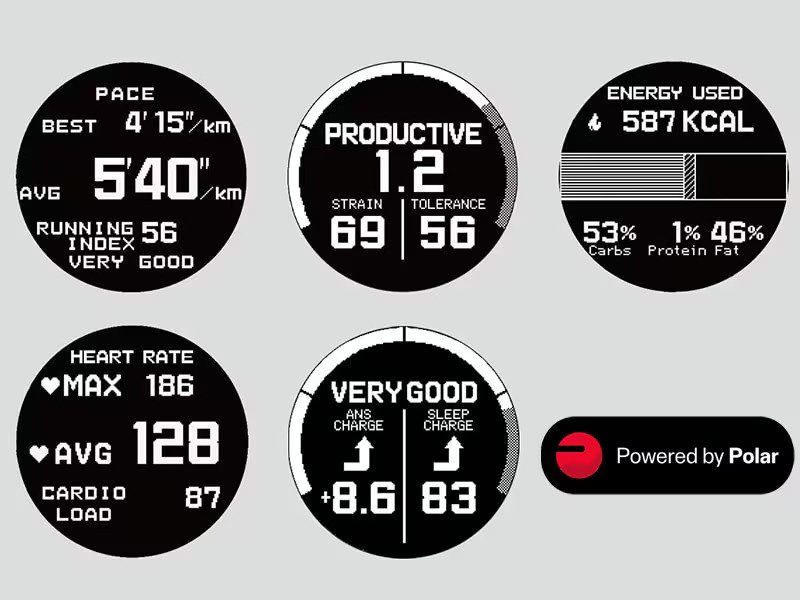 Training and sleep analysis to check your results and improve effectiveness
The watch displays current performance and physical condition, based on analysis of various data measured by the watch, in an easy-to-understand format. Analysis utilises the POLAR® library, a database that is known for heart rate-focused training analysis. Train efficiently and effectively with scientifically supported, highly reliable analytical results.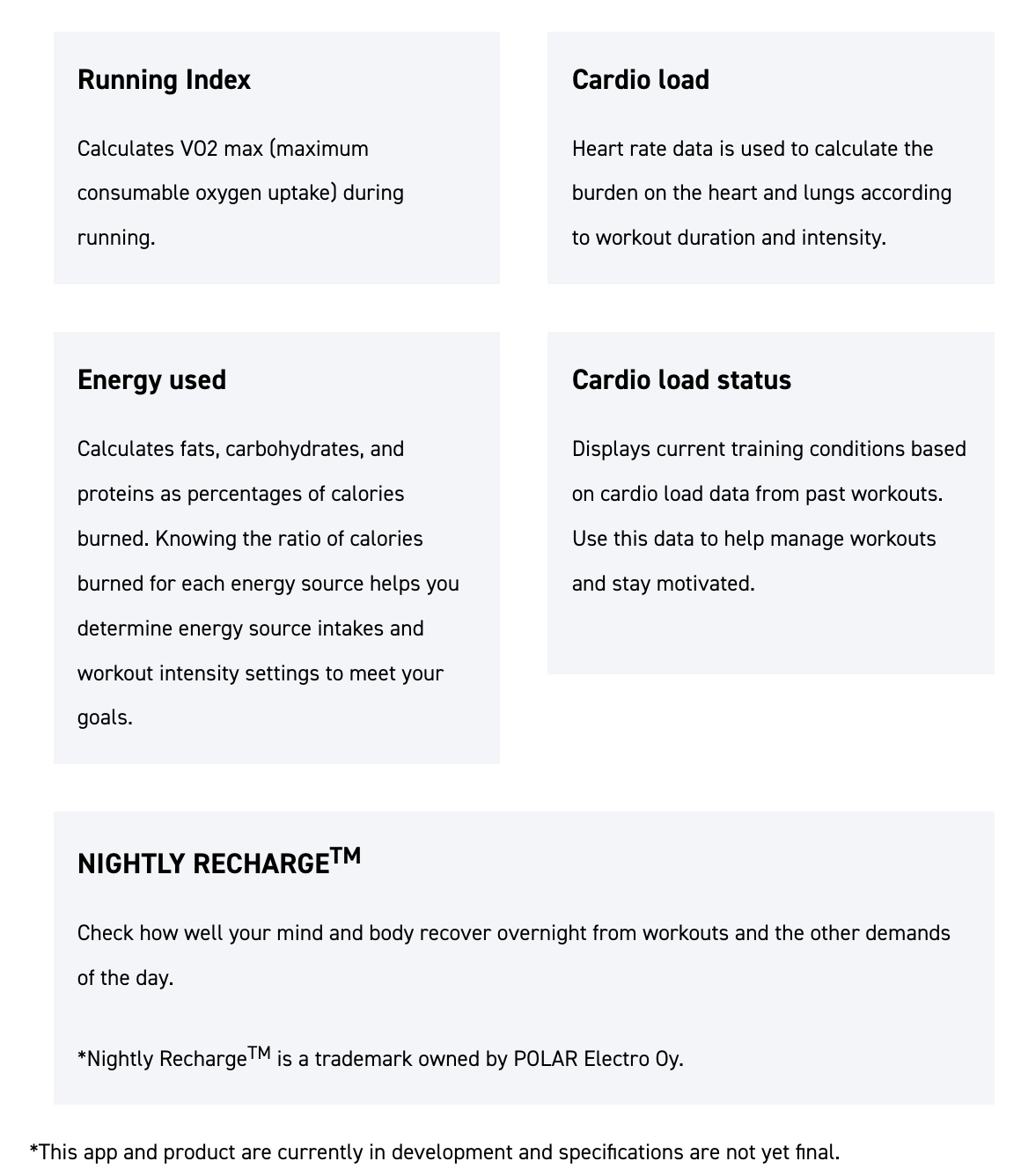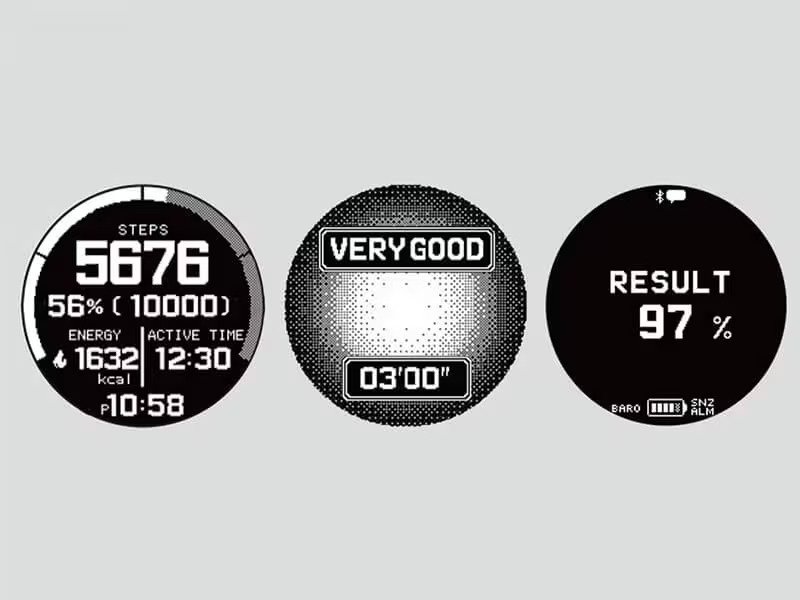 Watch mode for managing daily health
The watch mode helps manage health by measuring heart rate and keeping track of daily steps and physical activity. Also measures blood oxygen levels.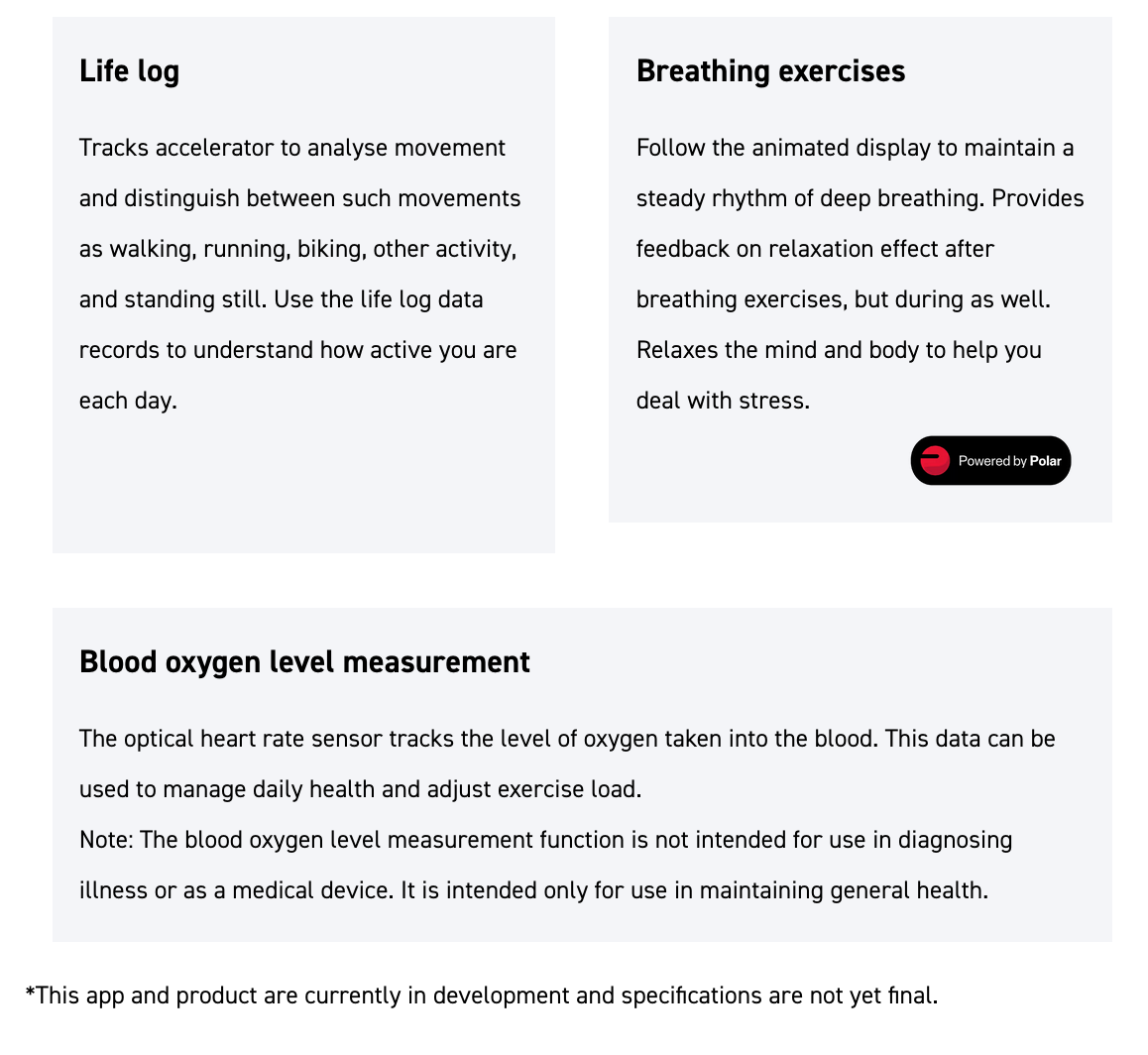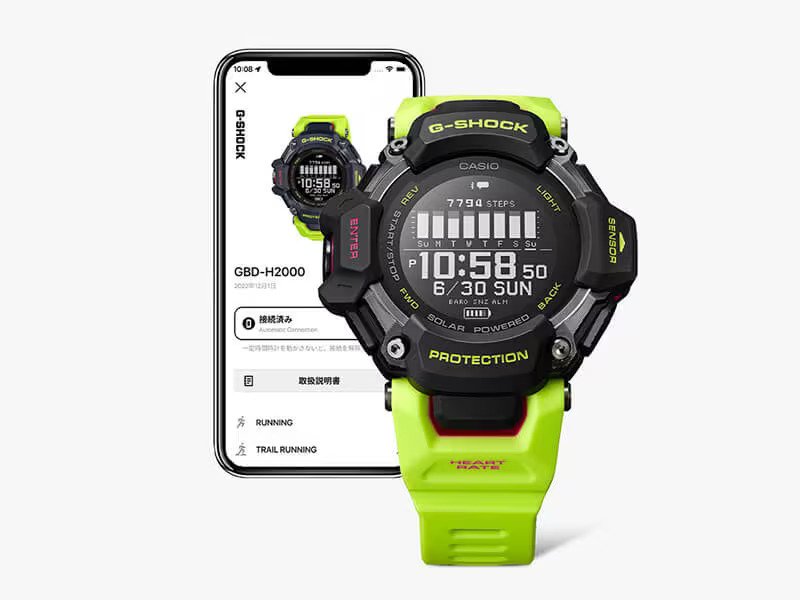 *Image shows the GBD-H2000-1A9.
App integration function to easily set goals and manage progress
Use the app to easily manage data tracked by the watch. Take advantage of the easy-to-understand display of daily activity logs, training status, and other information to stay motivated and exercising in the way that is best for you. Helps improve exercise performance and a health-conscious lifestyle.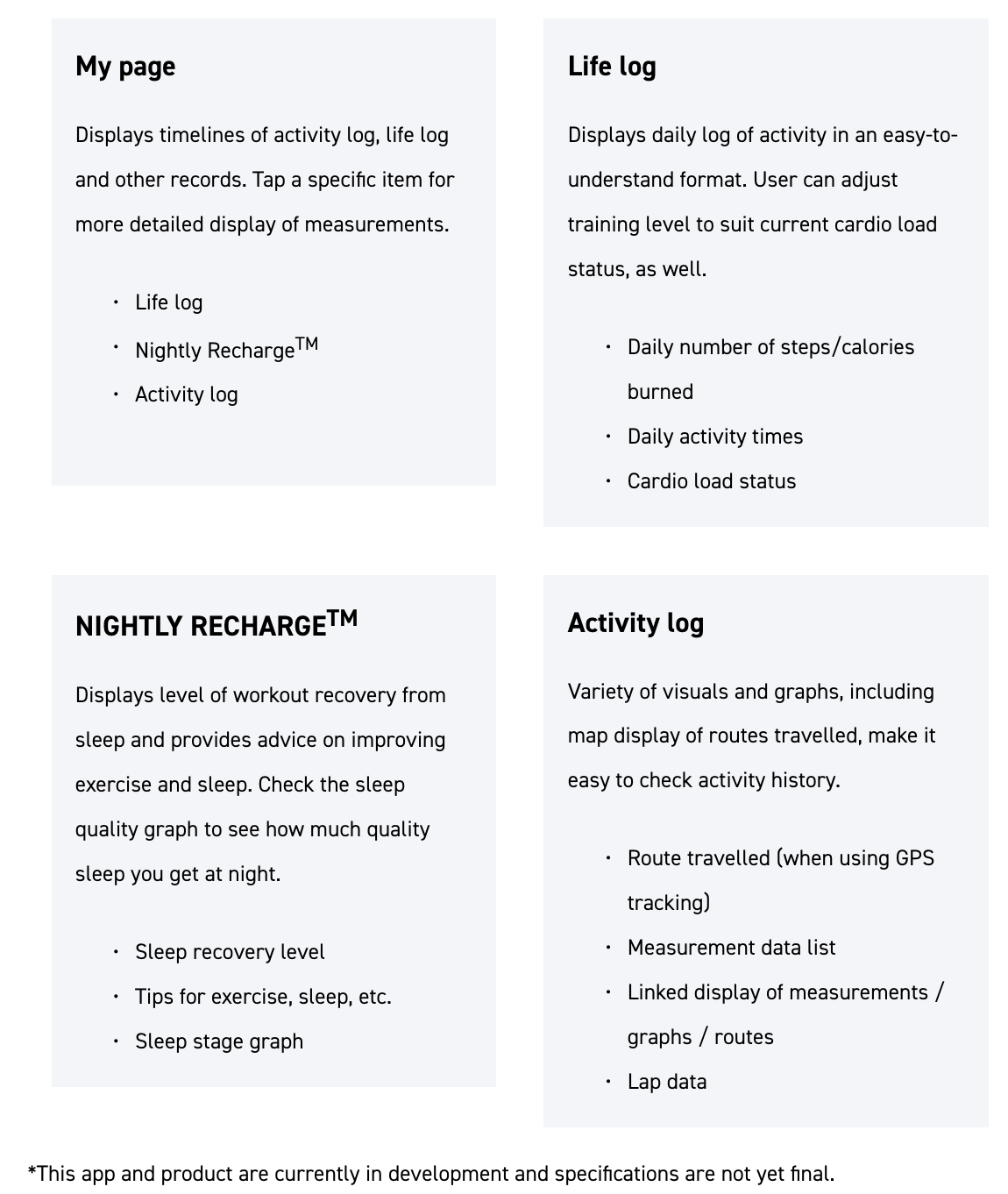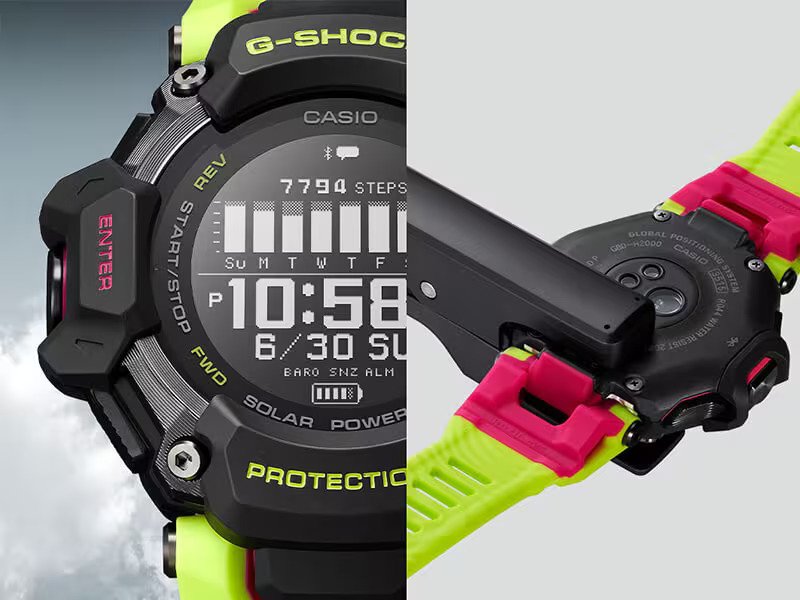 Solar-assisted charging
Use USB charging for training functions such as GPS tracking and heart rate monitor, as well as smart functions such as notifications and step tracker. Time display is powered solely by solar charging, even when battery runs low.*
*When charged about eight hours every day under indoor fluorescent lighting (500 lux), and charged at window side on a sunny day for two hours in a week (10,000 lux).
*Image shows the GBD-H2000-1A9.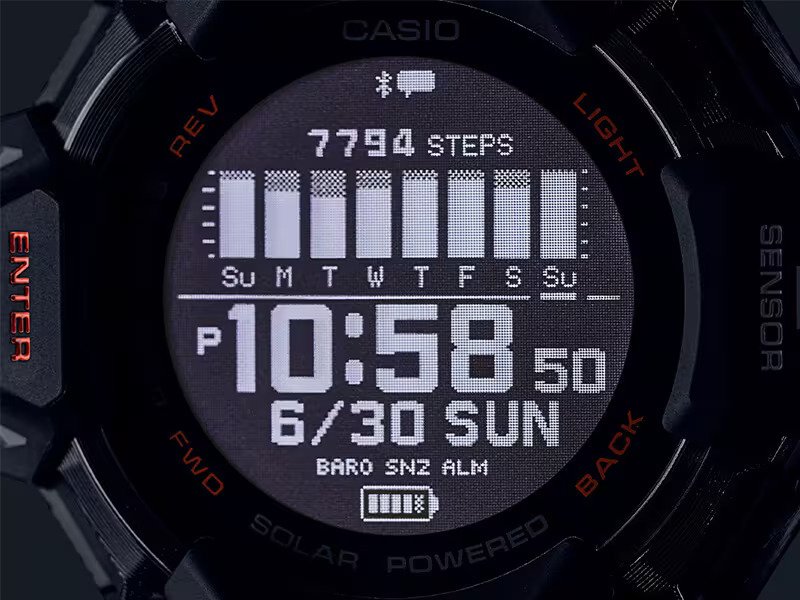 Super Illuminator
for readability in the dark
(high-brightness full-auto LED backlight)
Article Source: https://gshock.casio.com/my/g-news/new-releases/2023/gbd-h2000/