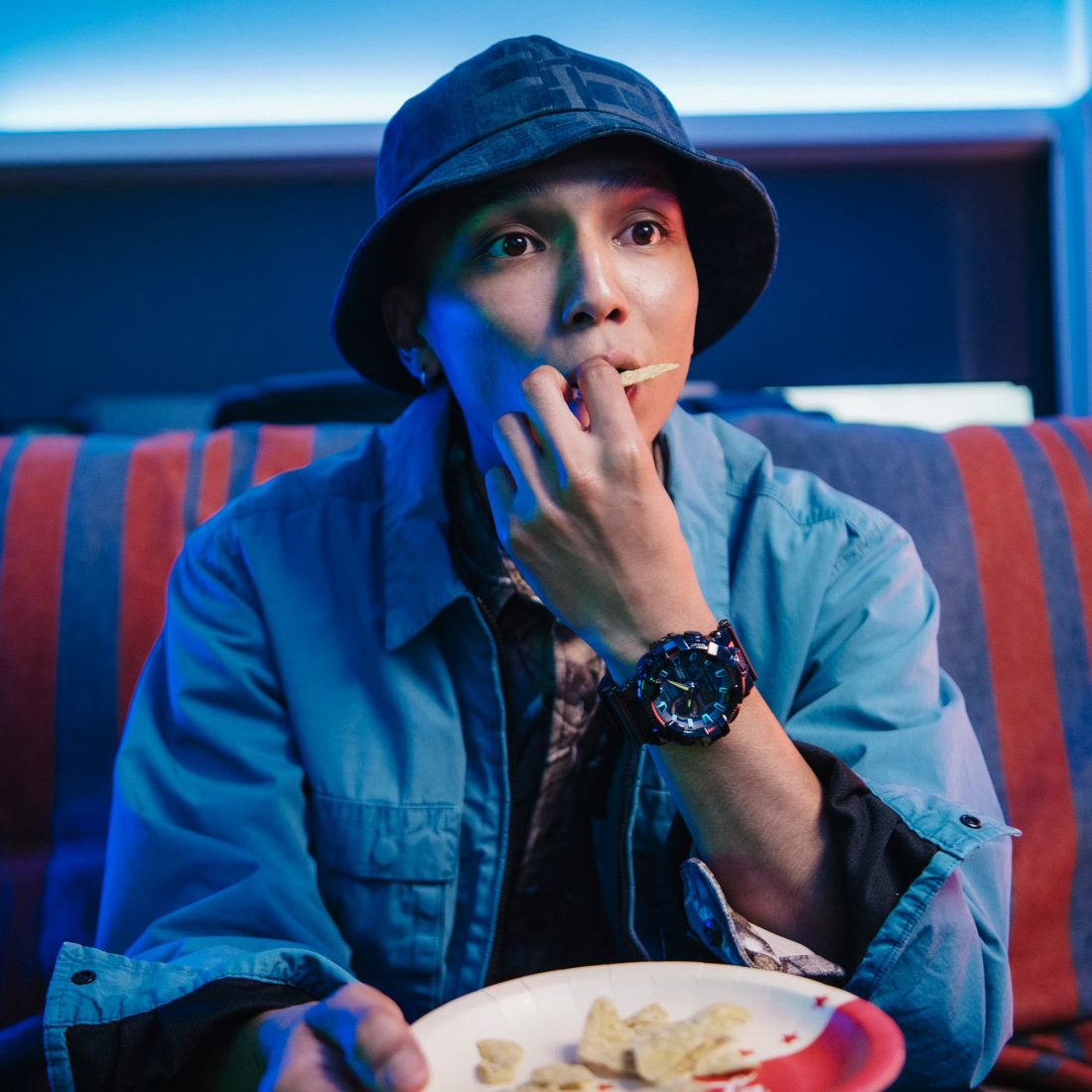 Virtual Rainbow Series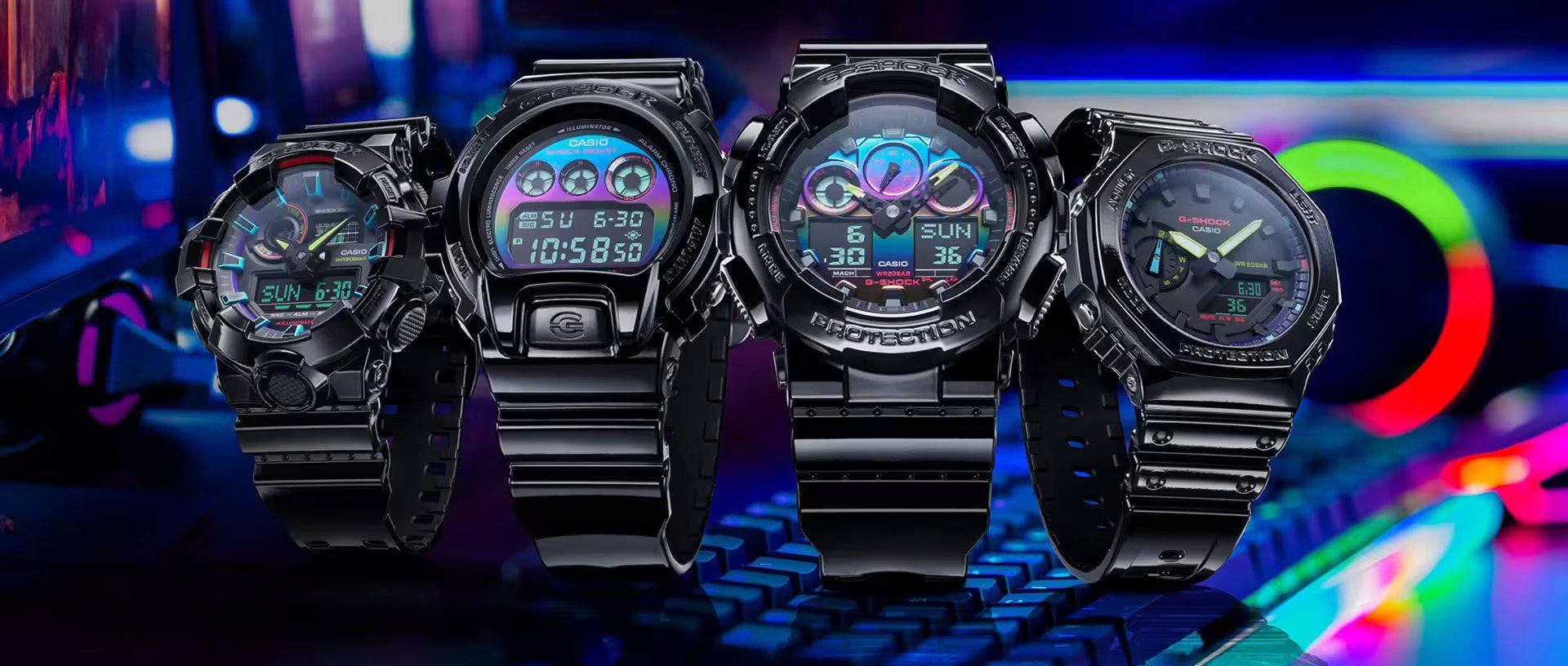 Published on 8 March 2023
Inspired by gaming devices, for a colourful design with a cybertech touch
Taking the popular e-sports digital-age culture as its theme, these watches are designed with a cybertech game-world aesthetic. The bezels and bands incorporate a glossy black, while the faces feature rainbow vapour deposition and multicoloured designs, evoking a gaming device giving off its cool light in the darkness.
Available Exclusively Online from 10 Mar 2023.
From G-SHOCK, the watch that has continued to pursue the ultimate in timekeeping toughness, announces a new collection that pays homage to Japanese street culture. The bezels, bands, and dials of these models are imprinted with a map of Shibuya, the birthplace of Japanese street culture in the 1990s. The base models are the iconic DW-5600, the three-digital-dial DW-6900, and the big case GA-2200. The unique printing and designs of these watches add cool accents to your daily style.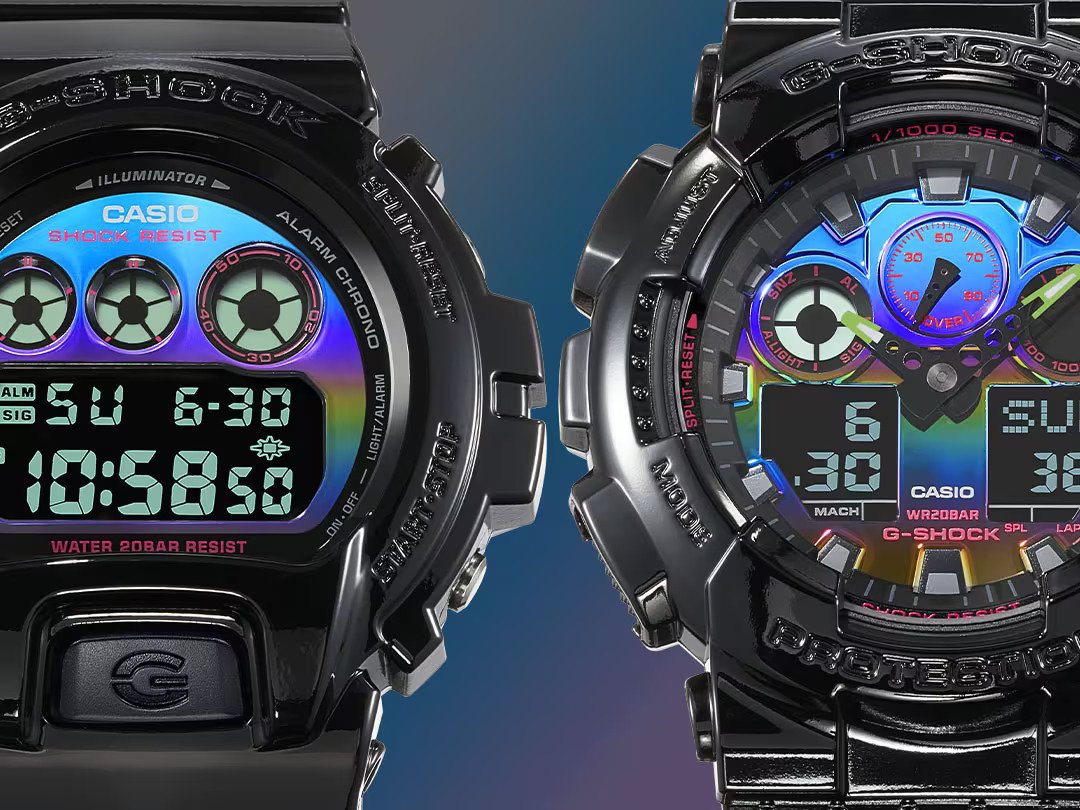 Rainbow vapour deposition face
[DW-6900RGB/GA-100RGB]
The glossy black case is set off by a face with distinctive rainbow vapour deposition accents for a cybertech-inspired colouration that recalls the illumination of a gaming PC.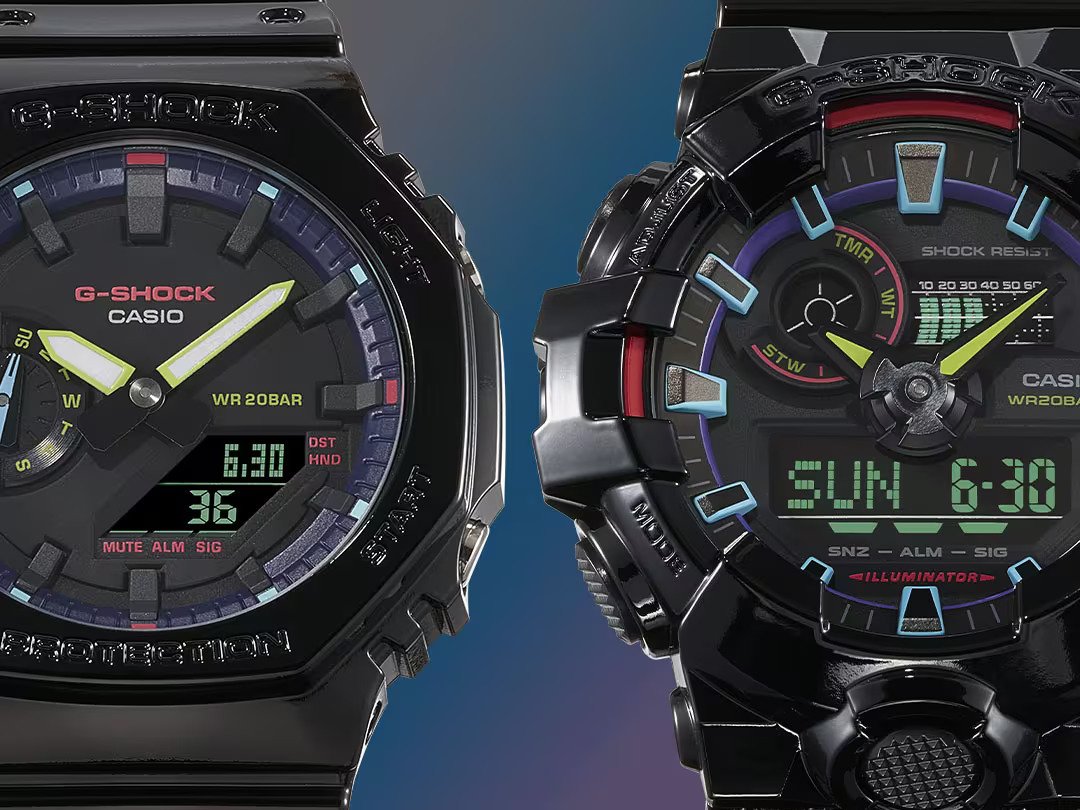 Multicoloured face
[GA-2100RGB/GA-700RGB]
Fluorescent red, blue, and yellow adorn the black face, the colour-block styling highlighting the intricate construction and giving off a cool gaming-device vibe.