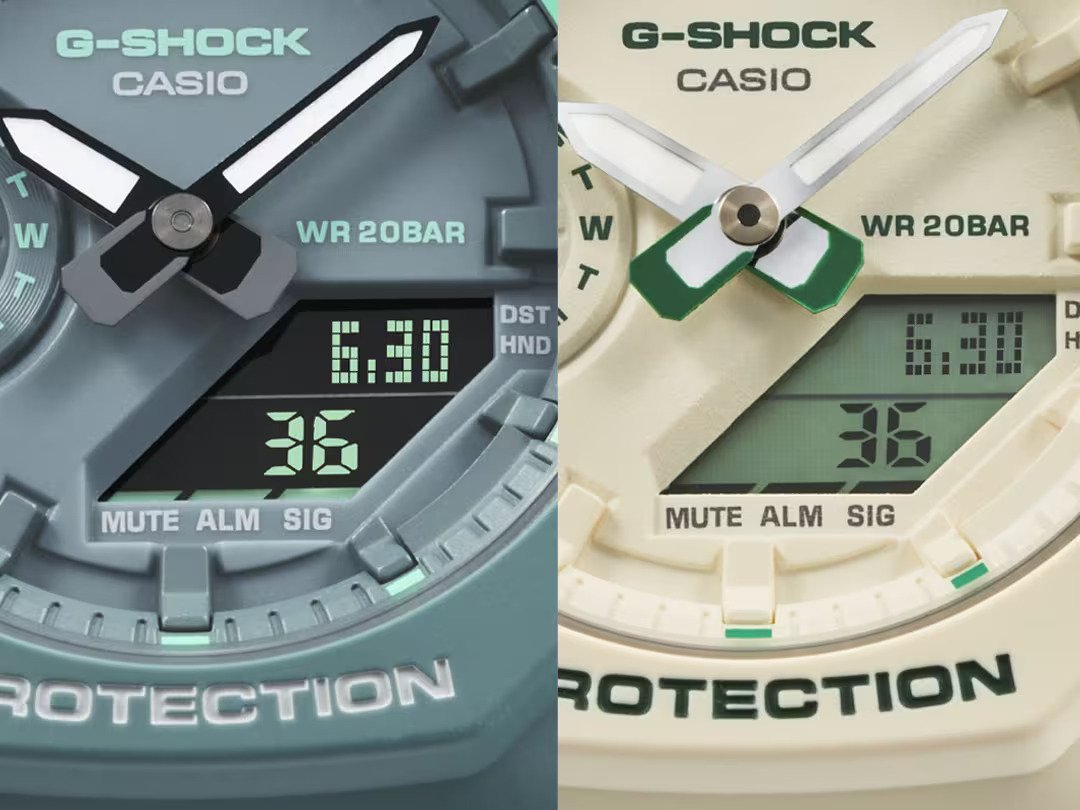 GMA-S2100 Green Accent Series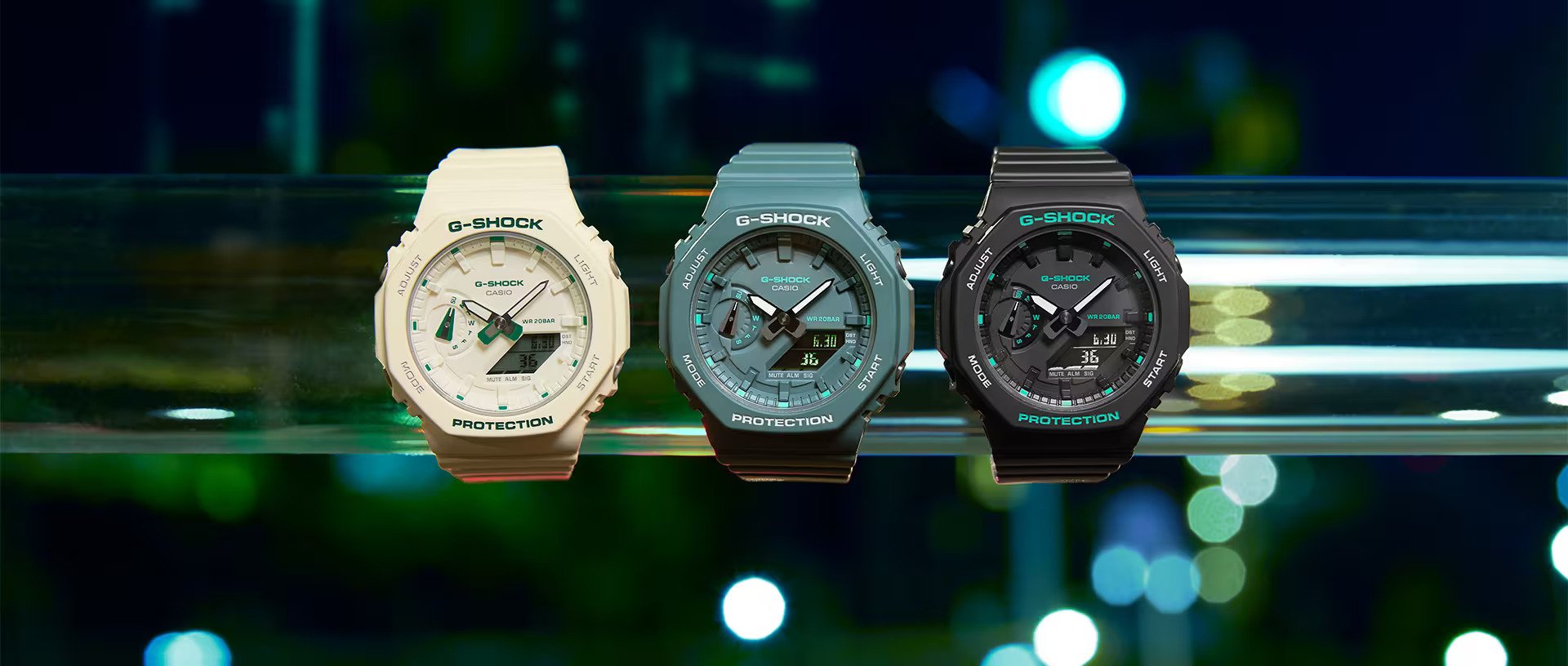 Published on 8 March 2023
Green accents add a trendy touch to a simple design
Introducing three watches drawing on the popular compact GMA-S2100 with its iconic octagonal form — now featuring on-trend green touches in new original shades. The bezel, band, and face are accented in green, adding a stylish modern flair and making the simple design even easier to add to your wardrobe.
Available Exclusively Online from 10 Mar 2023.
Slim and compact
We've downsized the original, larger GA-2100 into a compact form factor that fits on slimmer wrists. The flat face and slim design make the watch look and feel sleek — not to mention comfortable to wear.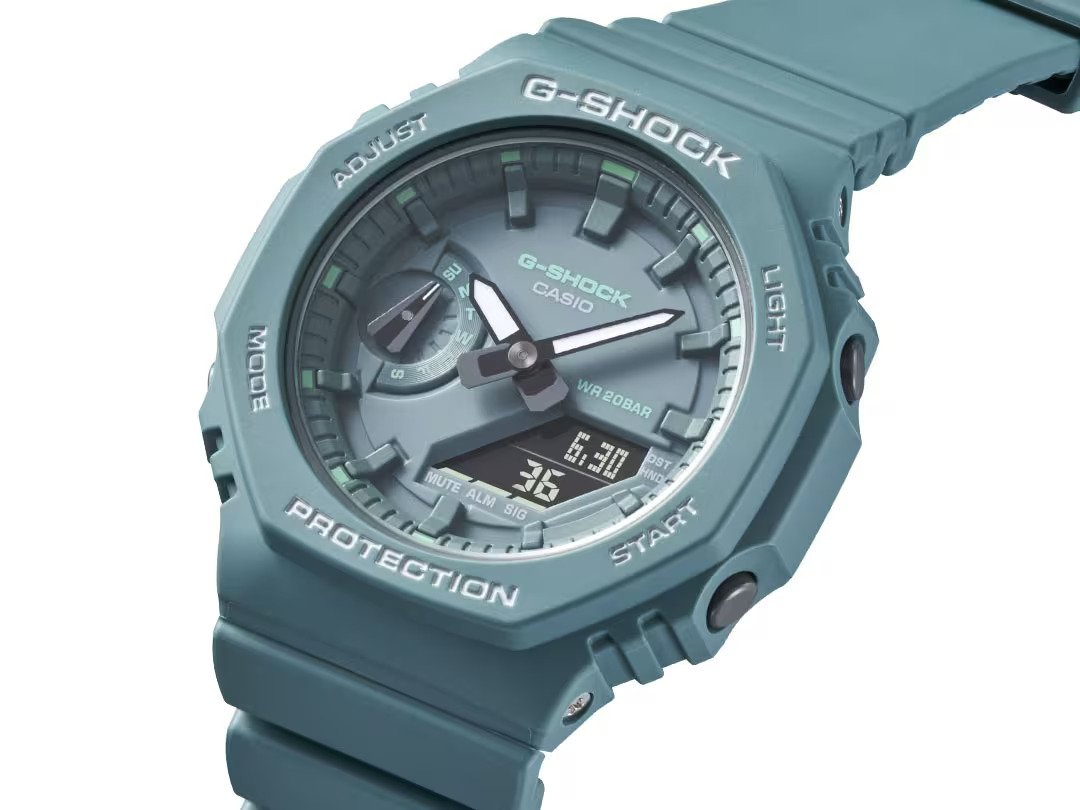 Green accent colours
G-B001MVE
We used on-trend green as our concept colour, with the design putting an original spin on the vibrant shade. Joining a monochromatic model all in green are two other models featuring green as an accent colour. All three are constructed with a simple colour scheme.
*Image shows the GMA-S2100GA-3A.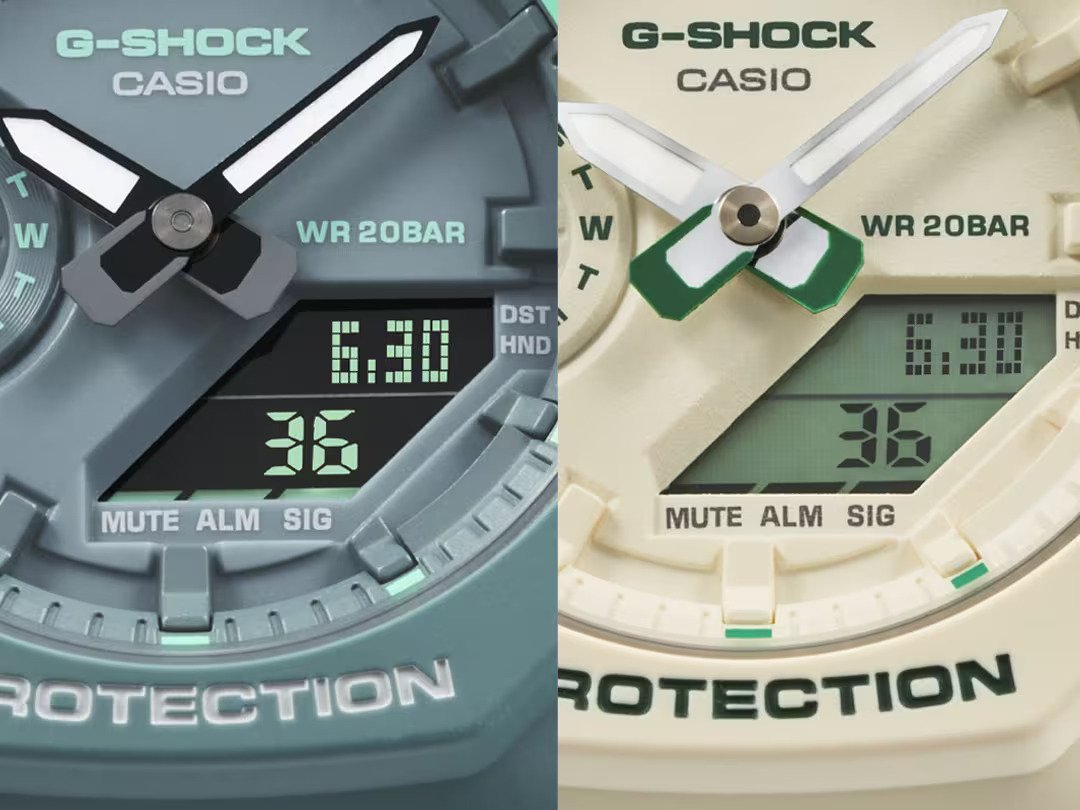 LCD colour
The LCD on the face also has green accents to coordinate with the colouring of the watch's exterior. Reverse LCDs feature green displays against a black background, while regular LCDs have black displays on a green background. The harmony of colours on the watch face makes a stylish impression.
※*Image shows the GMA-S2100GA-3A、GMA-S2100GA-7A.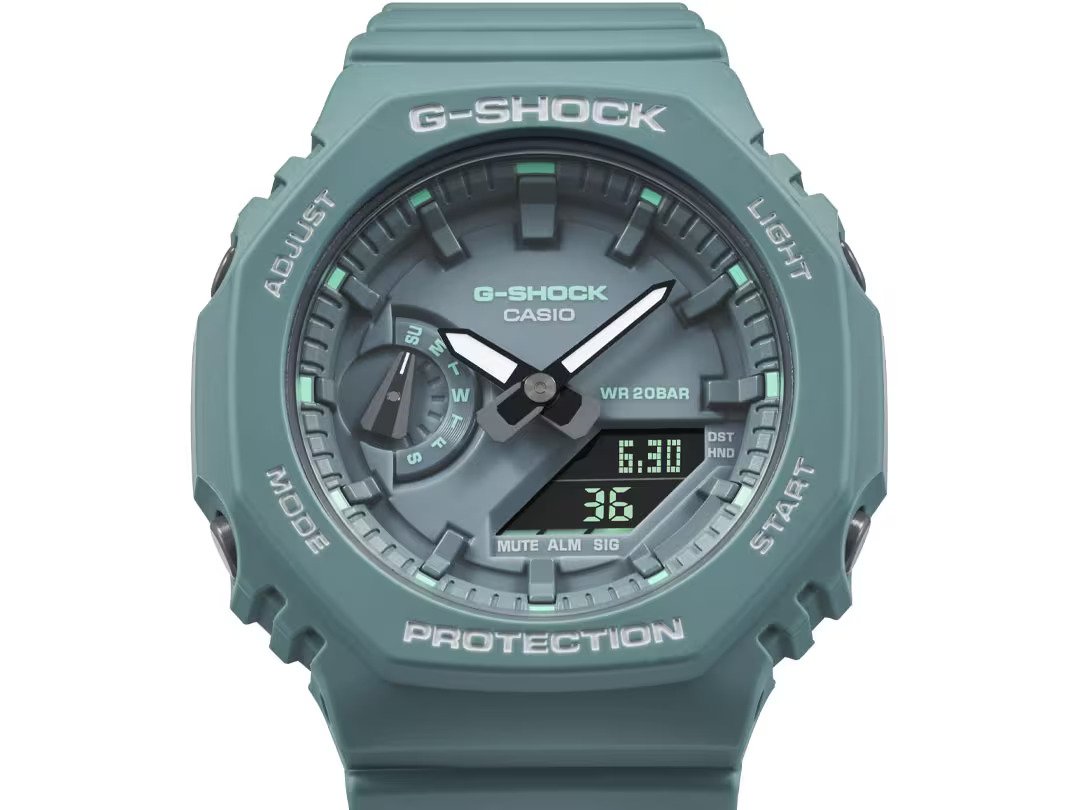 Octagonal form
The design concept of the very first G-SHOCK model lives on today in this iconic octagonal form. The flat face and bar index marks are just part of our commitment to the simple, no-frills styling.
※Image shows the GMA-S2100GA-3A.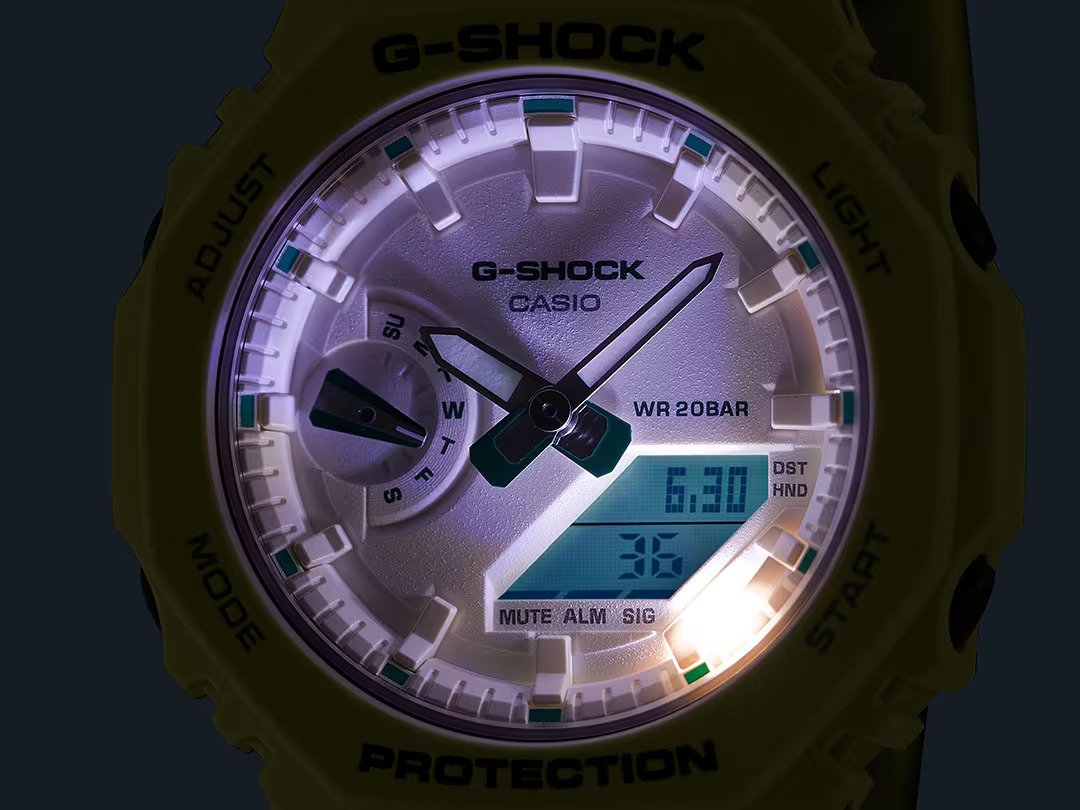 Super Illuminator (high-brightness double LED light) for readability in the dark
*Image shows the GMA-S2100GA-7A.
SPECIFICATIONS (Watch Functions)
Shock-resistant structure
20-bar water resistance
Hand shift feature
World time (48 cities)
1/100-second stopwatch
Countdown timer
5 daily alarms
Double LED light (Super Illuminator)