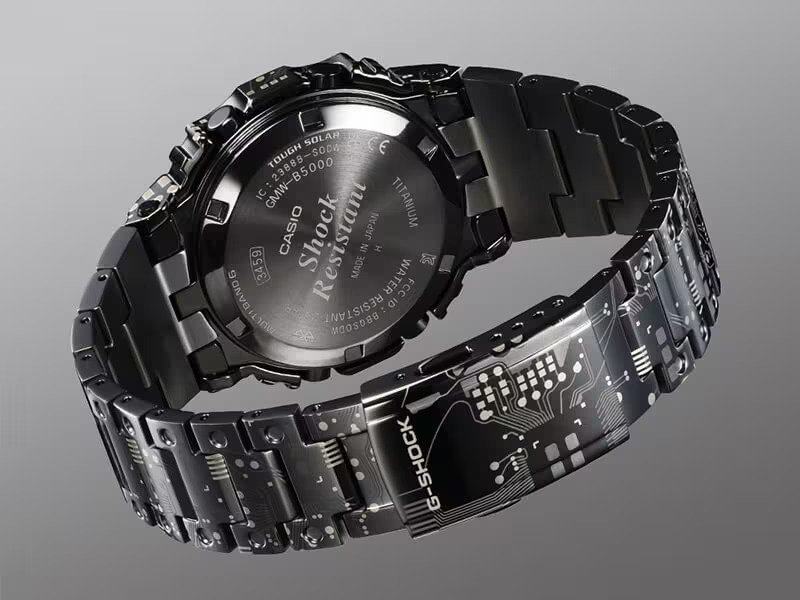 Circuit board camouflage design, featuring a super-hard titanium alloy
Line-Up
Available Exclusively Online from 7 Feb 2023.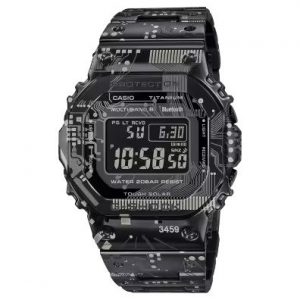 External components are made with TranTixxii®, a new titanium alloy that offers intense hardness, to realise a beautiful mirror finish on a titanium surface. An original camouflage pattern abstracted from the circuitry of the no. 3459 module of the GMW-B5000 is rendered in black IP and laser engraving.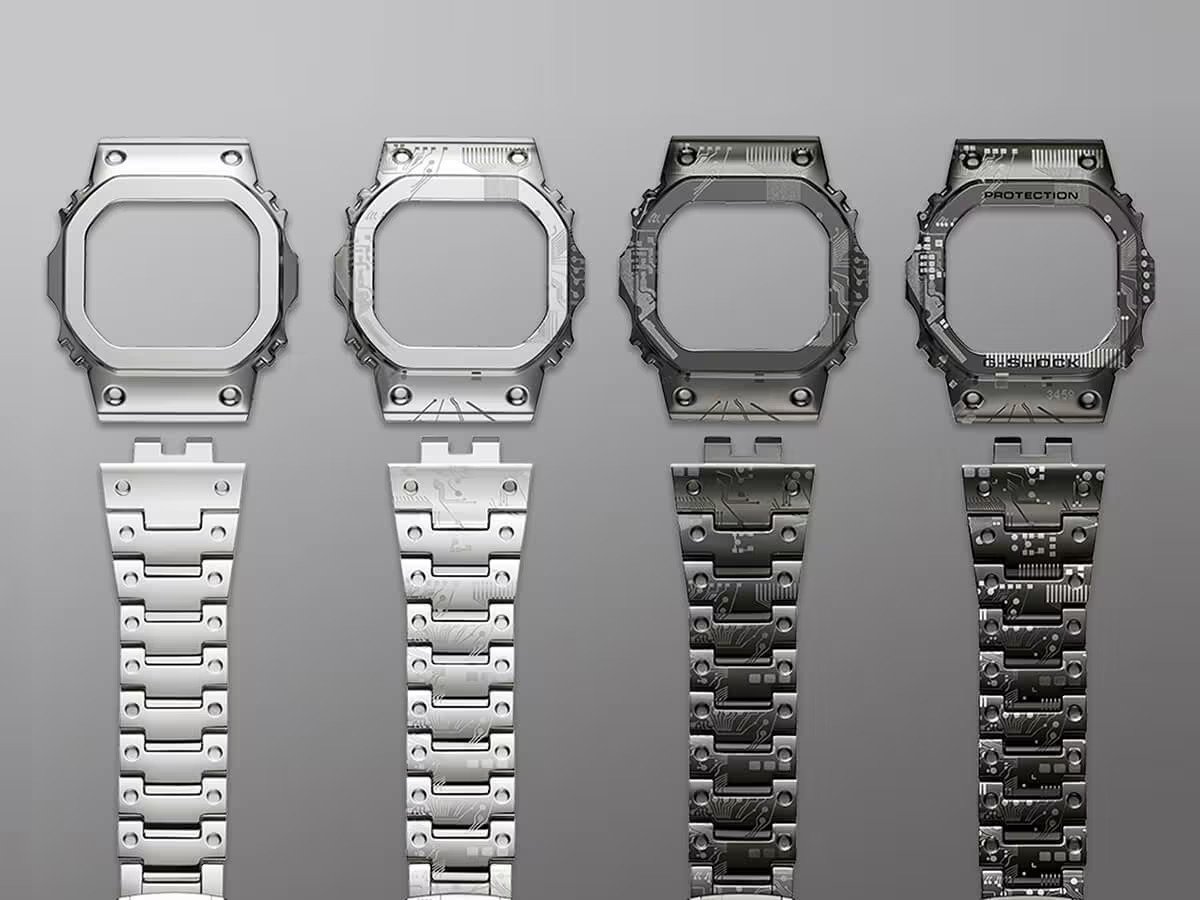 A camouflage design incorporating patterns from the actual circuitry of the module decorates the bezel and band. Laser engraving applied both prior and subsequent to the black IP creates impressions of shading to achieve a sense of depth in the pattern. Meticulous attention to detail has gone into the watch design, with laser engraving extending to the sides of the bezel, the buckle, and more.
Feature 1
Circuit board camouflage design created with laser engraving
Feature 2
Super-hard titanium allow that combines strength and beauty
Feature 3
Dial design decorated with a circuit board pattern
External components are made with the TranTixxii® titanium alloy developed by Nippon Steel Corporation. While retaining titanium's lightweight and rust-resistant properties, it delivers roughly twice the surface hardness of conventional titanium. Although it has typically been difficult to apply mirror finishes to titanium, this material makes it possible to produce polished surfaces with a high degree of smoothness, down to the most challenging spots in the watch's complex form.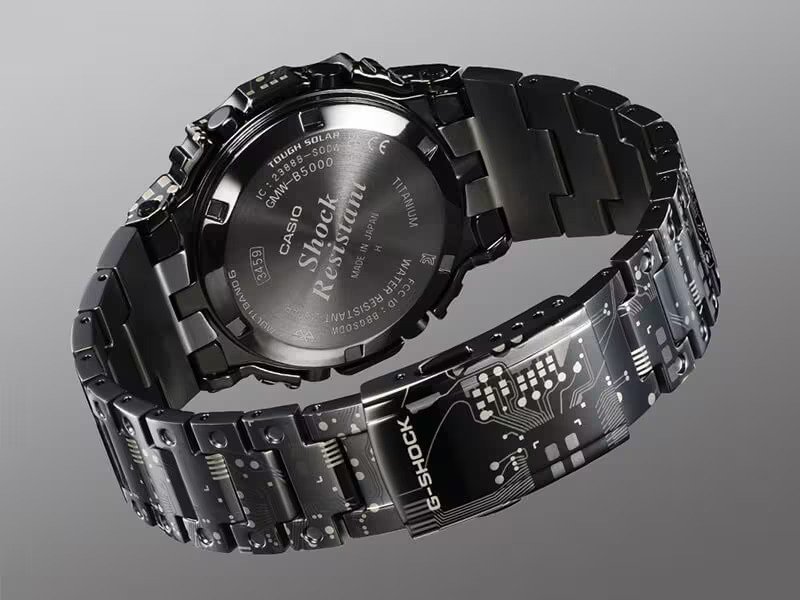 DLC coated screw-lock back case for a tight seal
Like the very first G-SHOCK, the case back of the GMW-B5000TCC features a screw-lock construction that ensures a tight seal. A DLC coating is applied to the pure titanium to provide improved abrasion resistance, and a circular hairline finish enhances its textural appeal.
*Due to the screw-lock construction of the case back, the orientation of the logo and lettering on it may not match up perfectly with the dial.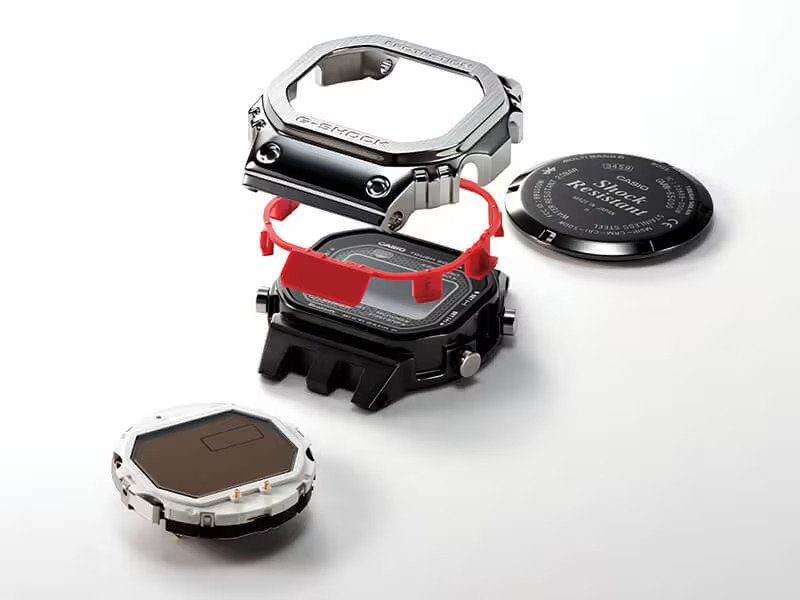 Truth to origin and constant innovation: Full metal shock-resistant structure
Buffering components made of fine resin are installed between the titanium bezel and case. With its metal exterior in the original form of the very first G-SHOCK, the watch makes the most of its shock-resistant structure.
*Image shows the GMW-B5000D-1.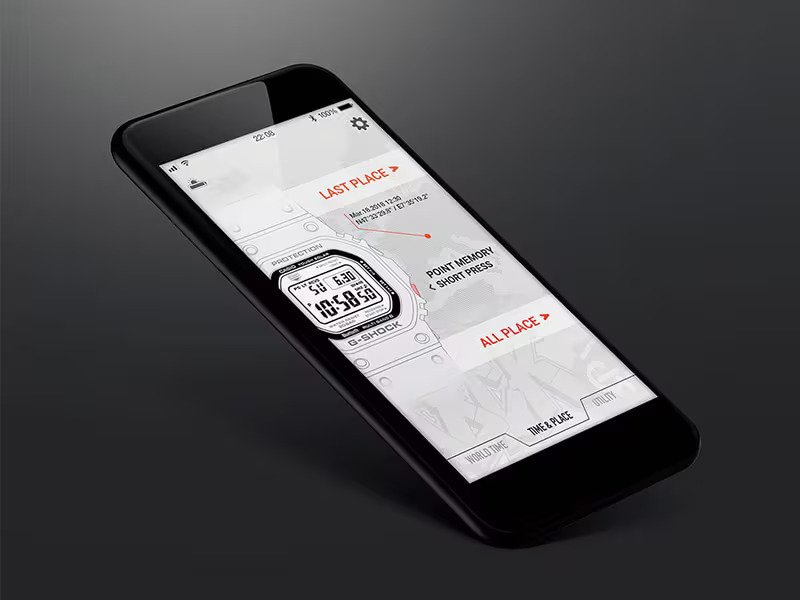 Solar-powered timekeeping with Bluetooth® and radio control for enhanced accuracy and reliability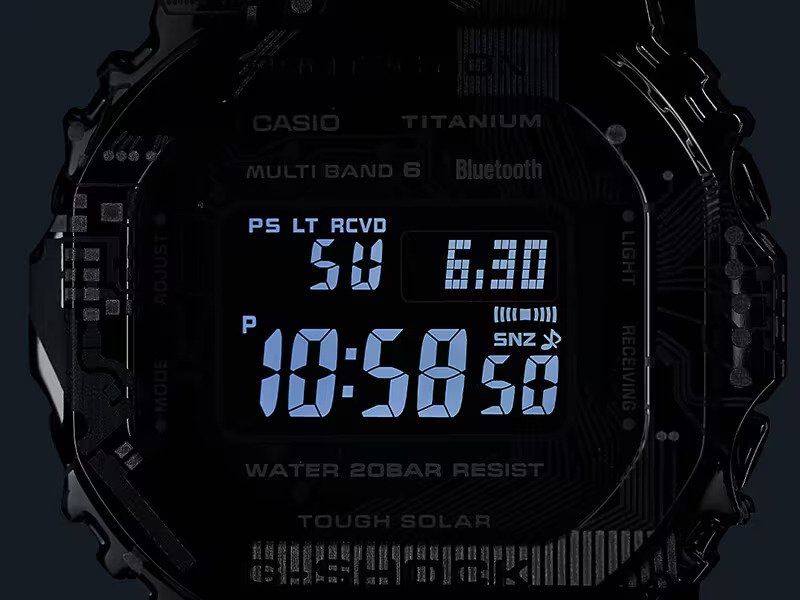 Super Illuminator (high-brightness full-auto LED backlight) for maintaining watch readability in the dark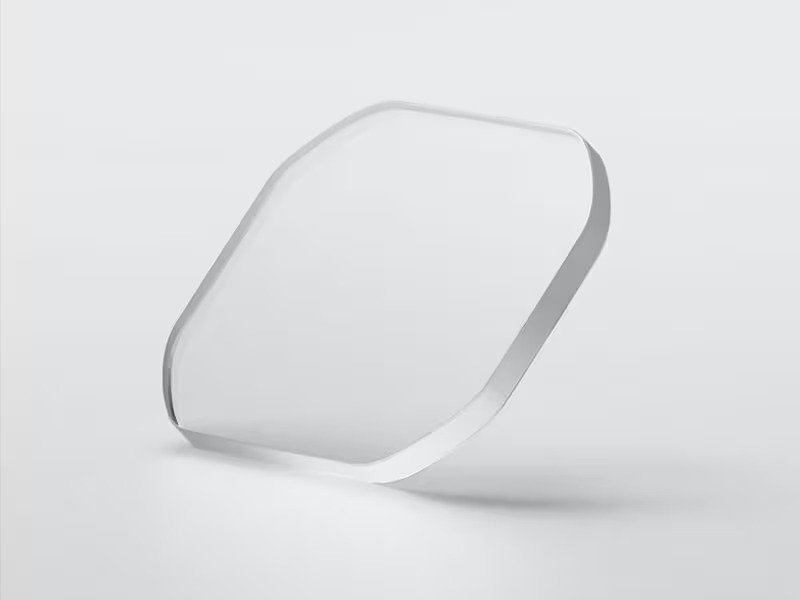 Scratch-resistant, highly transparent sapphire crystal with an anti-reflective coating on the inside surface