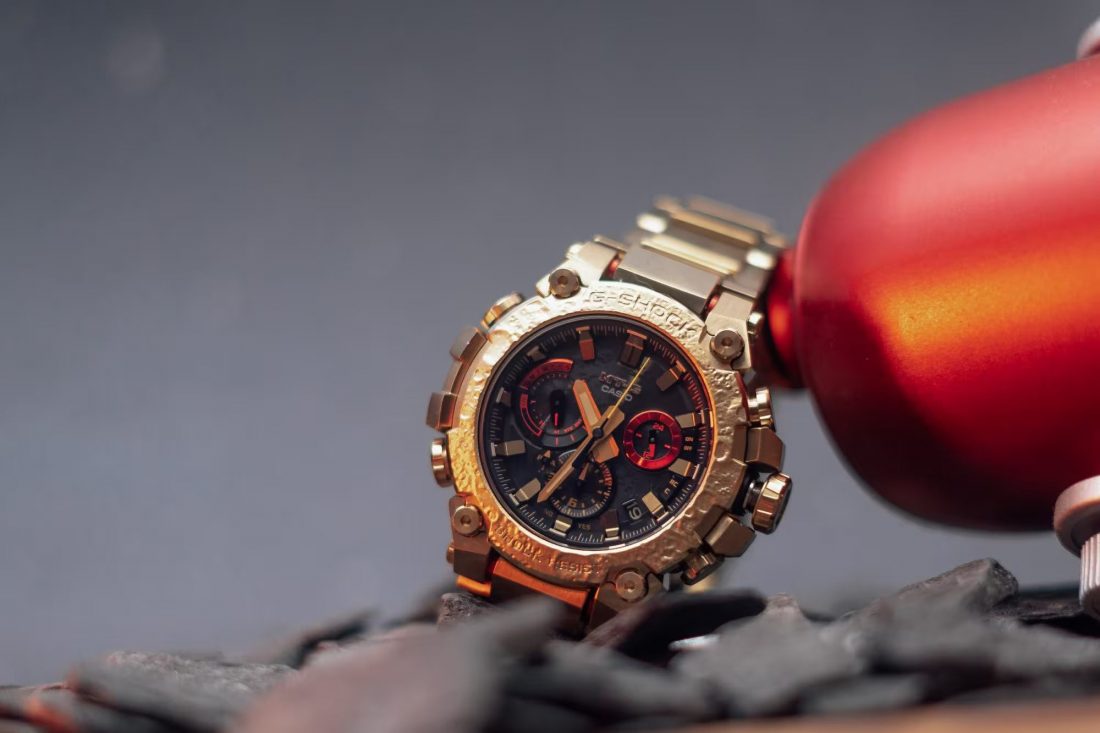 MTG-B3000CX Rabbit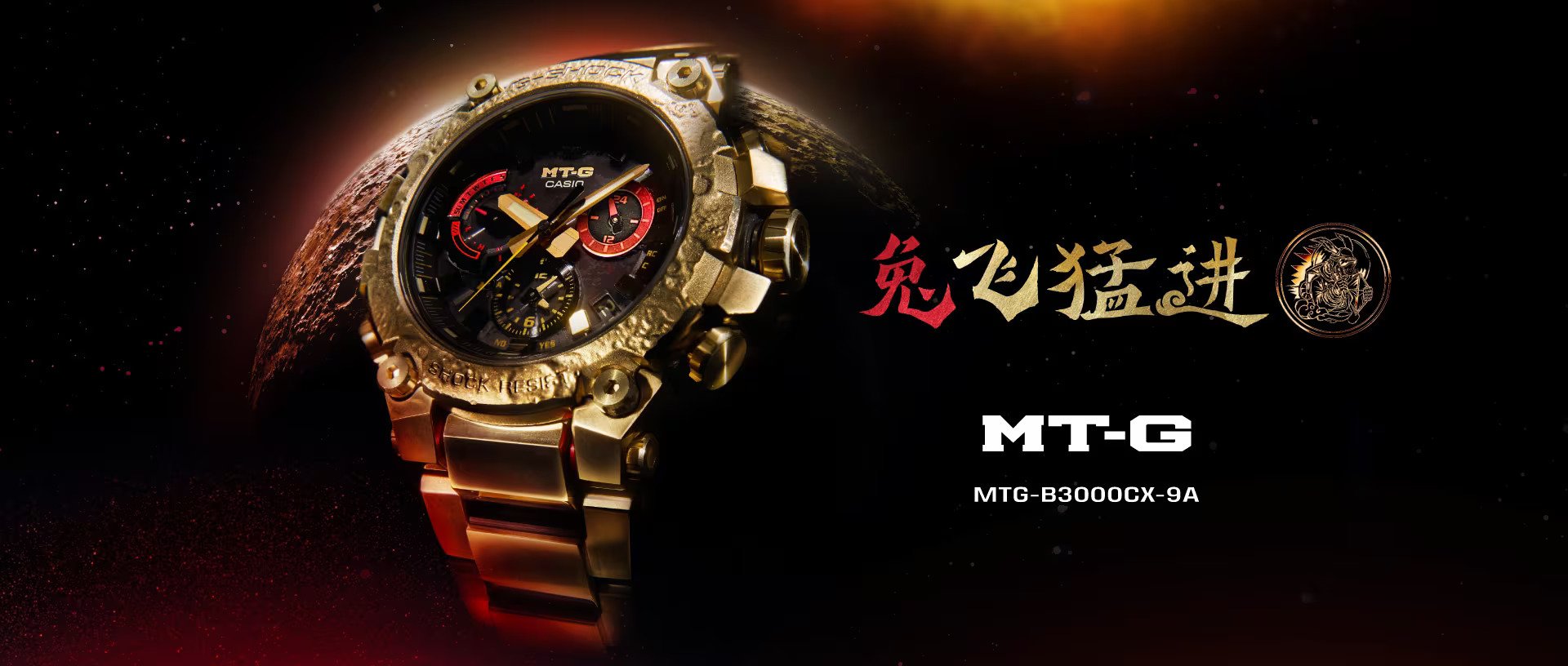 Line-Up
Available Exclusively Online from 7 Feb 2023.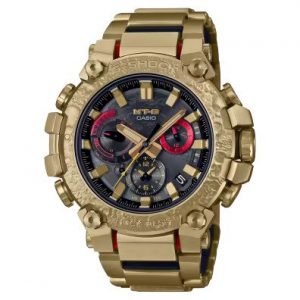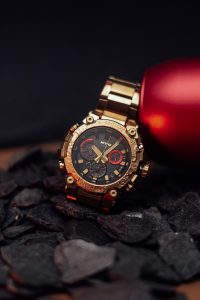 Introducing a new special model from MT-G, the watch series that combines G-SHOCK resin and metal to create timepieces of innovative structural beauty. The "moon rabbit" motif of this model celebrates the start of the year 2023. The bezel is decorated with an image of the lunar surface and is forged to create an uneven surface. The bezel is finished with a gold ion-plated (IP) coating. The dial is also printed with a lunar pattern.
The back cover is engraved with a playful illustration of a rabbit traveling to the moon. This MTG-B3000 model is one of the latest additions to the MT-Glineup. Its dual-core guard structure protects the module with a carbon-reinforced resin case and encases the outside of the watch with metal parts. A new type of thin multi-function module uses high-density mounting technology, which makes it possible to reduce the case thickness to 12.1 mm (back cover to bezel).
This watch also features a high-transparency sapphire crystal and a highly textured face created by delicate molding and vapor deposition processing made possible by the microfabrication technology of the CASIO Yamagata Factory. In terms of functionality, the watch uses Bluetooth® to connect with the CASIO WATCHES app on your smartphone to acquire time information. Other practical features include MULTIBAND 6, Tough Solar, and high-brightness LED light illumination.